As an affiliate marketer, you should be conscious that not all the products or services available online are worth promoting.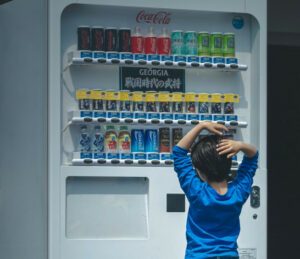 Unfortunately, there are a lot of crappy products, scammy online courses or services that don't really help people progress and get rid of their problems.
Let's go through the process to help you choose the best products for your audience.
*May contain affiliate links. Clicking on the affiliate links will most likely result in the same price you would pay elsewhere or you may get a special offer using those links.
Do You Have Your Niche?
First things first, you need a niche.
If you don't know what a niche is, I invite you to read this article I wrote.
Don't tell me that your niche is health, wealth, making money online, relationships, self help or weight loss.
These are not niches, these are industries. A niche is weight loss for new moms, becoming a freelancer on Fiverr for students, etc.
If you don't have a niche, I invite you to read this article I wrote on the most common questions about niches.
Keep in mind that if you want to be able to earn money in the long run, you need to be interested in the niche you choose.
Go with something you know. It will be easier to create content.
Go with something where you can easily build credibility. If you are a single, 50 years old man that worked as a mechanic, how are you qualified to help new moms lose weight?
Oh, it pays well and people are buying…
And this leads to the next point.
How to Choose a Product to Promote?
You have a niche! Awesome! Now, have you looked at what you personally use regularly that is related to your niche?
The best way to promote products or services is when you are a customer.
Why? Because you know how to use the products, what is good about it and what needs some improvement.
It will be easier to create content that will promote that product than if you read the specs on the internet and read some Amazon reviews.
What happens is that it's too easy to grab some info on the internet and put it all together in a blog post or a YouTube video. Too many people do that.
You want to be successful? You need to be different.
How can you be different? Easy, you TRY the products or services that you promote.
What are the products related to your niche you use the most? If your answer is none, you chose your niche wrong.
The first step to choose the right product to promote is to be using the product.
The second step is to make sure you are not the only one using the product. There has to be a market for that product.
The third step is to find other products that you are using, that are related to your niche and that can be helpful to others.
Don't rely on the price to decide if you promote a product or not. The best way to serve your audience is to have a few products in different price ranges.
The fourth step is to choose products that are evergreen. You know, the kind of products people keep on buying, like deodorant or dish soap (not to mention toilet paper!).
The best evergreen products are subscription based. There are tons of great evergreen products out there.
If you want to make it easy for yourself, stay away from phones and computers. These are NOT evergreen since something new comes out every month.
Where Do You Get Products to Promote?
Make a list of the products you already use and see if there are affiliate programs available for these products.
Once you have a product you like, you go on their website and look for an affiliate program or you search on Google for an affiliate program = product name (or niche) + affiliate programs.
I wrote an article on how to find affiliate programs here.
Then you can always register to different affiliate networks (ClickBank, CJ, JvZoo, Share-a-Sale, etc) where you can find thousands of products to promote.
Be careful with products you have never tried. There are a lot of low quality products out there since many are trying to earn big bucks without putting in the effort.
You can read my article on affiliate scams here.
Also, if you ever promoted a scam, you could be in trouble. You know, it's illegal to promote something that is illegal.. Do your research.
I wrote an article about the fake gurus industry. They are everywhere! You can read it here.
So, the easiest way to find products to promote is to look online.
Then take time to look them up on Google Trends. You will see if people are consistently buying or if the interest is on the decline.
And now, the $100 question:
Should You Start with Low Priced Products?
Let me answer you this: Start with the product you believe the most in.
Don't choose to promote a product because of the potential earnings. Promote it because you KNOW it's a good product (or service).
Plus, you want to consider what is the budget people spend in your niche. In some niches, people are not spending a lot of money.
But most people are ready to spend a lot in the health, wealth and relationship industries. That's why, most of the time in many online courses, you hear that this is where you should start.
If you are qualified to help people in these industries and you have a good niche, sure.
You will have to work harder to make sure that you are original and that you are giving real value to your audience.
Too many people are not putting in the effort and there are too many articles or YouTube videos that don't answer your search queries… or they only partially answer them.
To get back to the question, should you start with a low priced product, the answer is no.
You don't have to. It could be easier to get started with that, but if you plan on using ads to promote the products, it won't be a sustainable model in the long term.
You can read more about that in this article I wrote about funnels.
Like I mentioned earlier, you want to have a few products that are in different price ranges, so everyone can find something within their budget.
Be careful not to fall into the I Want To Promote Everything trap.
It could be tempting to have 20 products to promote. But it can be hard to integrate them in the content you are creating.
Go with a maximum of 5 products and choose your favorite to get started with.
Once you know how to promote it properly, you can add a complementary product.
Yes, complementary.
Not something different, something that goes with the product you already promote.
What are other things people would need when they are using the first product? Is there anything you can add that could simplify their life?
Know that if you want to promote products that cost over $100, in most niches, people may have to think about it. It's not an impulsive purchase as it would be with a $10 product.
Same applies with high priced products or services. Sometimes, people have to think about it and figure out a way to get the money.
And there are other roadblocks to be able to promote high priced products.
I wrote about them in this article.
In Conclusion
Promote products you believe in.
Start with a few you really like and ideally have different prices.
Choose evergreen products as it is easier for you to make sure they are not outdated.
Do it because you want to help people.
And do it a little for the money you can earn. But it shouldn't be the only reason why you promote products.
Cynthia