When you are just getting started in the affiliate marketing world, it can be overwhelming to be able to find products to promote.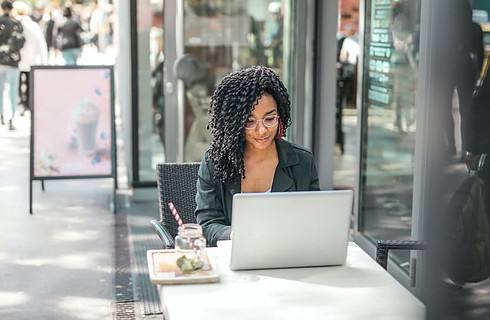 The task can get harder if you don't have a website or if you are just getting started building your website.
Don't worry, there is hope, especially if you are comfortable using the internet.
Red flag alert: It's free to join affiliate programs and affiliate networks. If you have to pay to join, run!
*May contain affiliate links. Clicking on the affiliate links will most likely result in the same price you would pay elsewhere or you may get a special offer using those links.
There are things you want to look for before joining a program:
The cookie duration can be a big part of your success as an affiliate marketer. Some programs, like Amazon and eBay offer a 24-hour cookie. Others can go up to 180 days.
What is the commission? Is there a possibility of recurring commission? How often do you get paid? Some program you get your money instantly and some, like Rakuten, can take up to 90 days to pay you. It's a protection for refunds.
Is the product good? It's easier to promote products or services that you are using or that you used. Knowing the product you are promoting make it easier to promote. It will be a breeze to educate people about it. Take time to look at the product reviews.
If you don't plan on building a website and you have a solid social media reputations, you can get approved in some programs that are not within the big affiliate networks, like CJ, Share a Sale and Rakuten.
With a brand new website, you can't apply to affiliate networks, other than ClickBank. Your website has to look like a real website, you know, with pages and content. If you only have a few posts, that won't be enough and your application to these networks will get denied.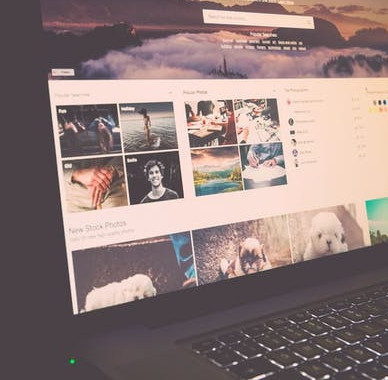 What you want to do, is to find affiliate programs in your niche that doesn't require anything but your email address and your PayPal info to get paid. Most affiliate programs offer to pay you with PayPal. ClickBank is the best option. Most products there don't require to get approved.
Have you heard of Amazon? Yes, it's very easy to join their affiliate program. On the plus side, you can sign up for different countries, to reach a broader audience. The thing is, you have 180 days to make a sale, for every country you sign up for. If you don't, you get removed from their program.
Just saying this here, it can take you up to 6 months, or even a year, depending on your niche, to make your first commission. I would recommend you build up your website and start getting regular traffic before joining Amazon.
You can also join eBay affiliate program. It's easy, but they can still reject you application. I didn't read about a time window for making a sale with eBay.
There is also the digital products option. A lot of them can be found on ClickBank and many are pre approved. You need your social media ad accounts set up to promote them. Plan a budget to runs ads on those different platforms.
It's crucial that you stay in your niche. For example, a blog talking about car accessories, which is too broad for a niche, you might want to narrow it to indoor accessories or body accessories, you don't want to be promoting Wealthy Affiliate. It doesn't belong in your niche. You will confuse your readers. Stay true to your niche.
Talking about Wealthy Affiliate, they have a tool called Affiliate Programs that help you find products to promote in your niche.
Looking for programs
Let me show you. I'm going to stay with the car accessories niche to show you that you can find affiliate programs that don't require anything to get approved.
Wealthy Affiliate, Affiliate Programs tool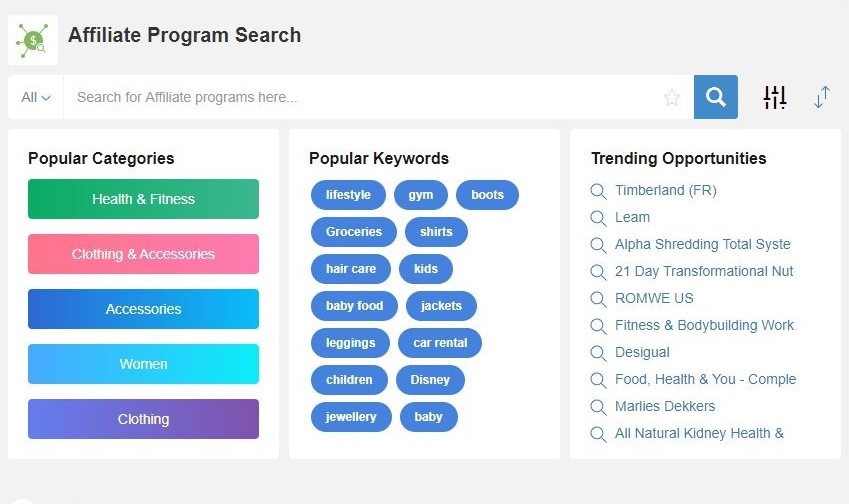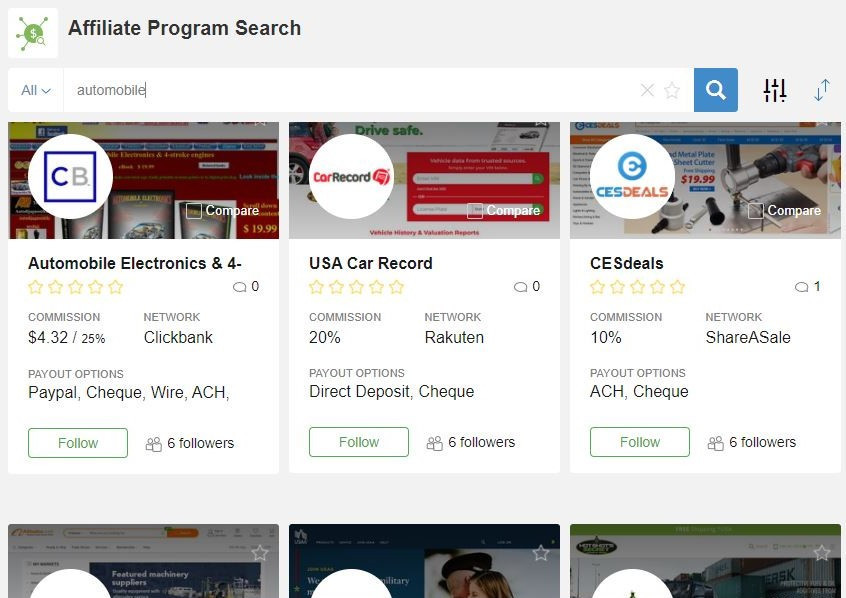 You can see that there are different programs offered. What I like is that you can click on the program and get all the information you want in one place:

It's easy to see if a program is made for you or not.
Here is what an affiliate program looks like:
Using this, you don't spend countless hours searching on Google and trying to figure out if you qualifiy for a program or not.
ClickBank
Now, let's take a look at what ClickBank has to offer. Remember, that network is big on digital products. We are looking at physical products here. So you may have to dig a bit to find something relevant for you.
When you have to search results, sort them by gravity, high to low. The gravity is determined by the quality of the product, it's popularity and how new it is. Try to find products with a gravity over 20. If it's a brand new product, the gravity can be very low but if you like the product, go for it.
Here are my search results with ClickBank: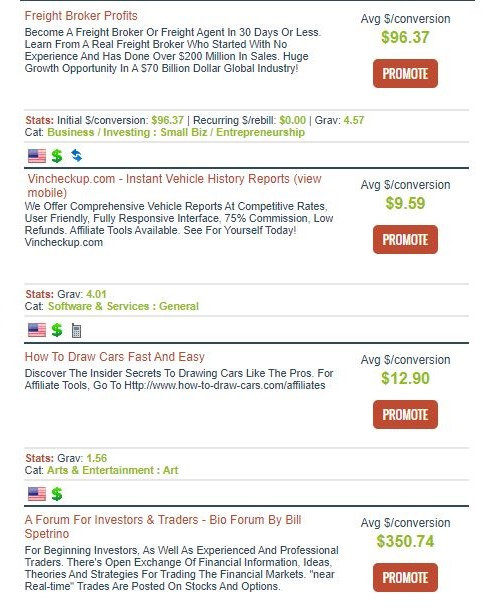 The gravity for those products isn't very high. You may want to dig a bit to see why.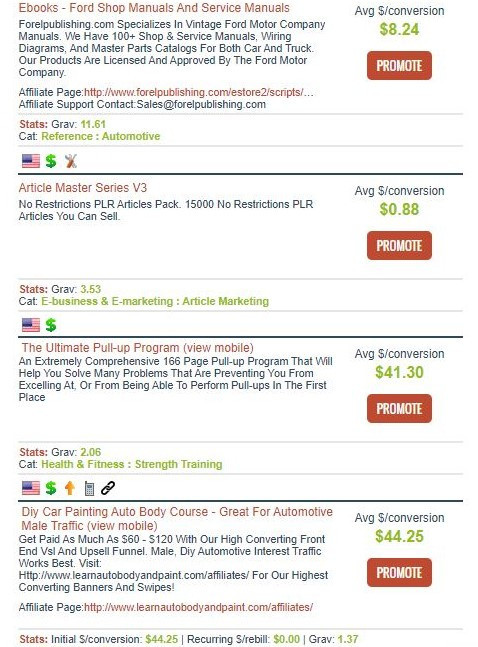 Ok, so you may want to use ther keywords to find ther products related to that niche, but there are some interesting products to get started.
How about looking on Google? All you need to do is type your niche+affiliate programs and Google will give you the results. It may take a while to go through all the offers and you may find some are within affiliate networks.
Google
Let's take a look at the results: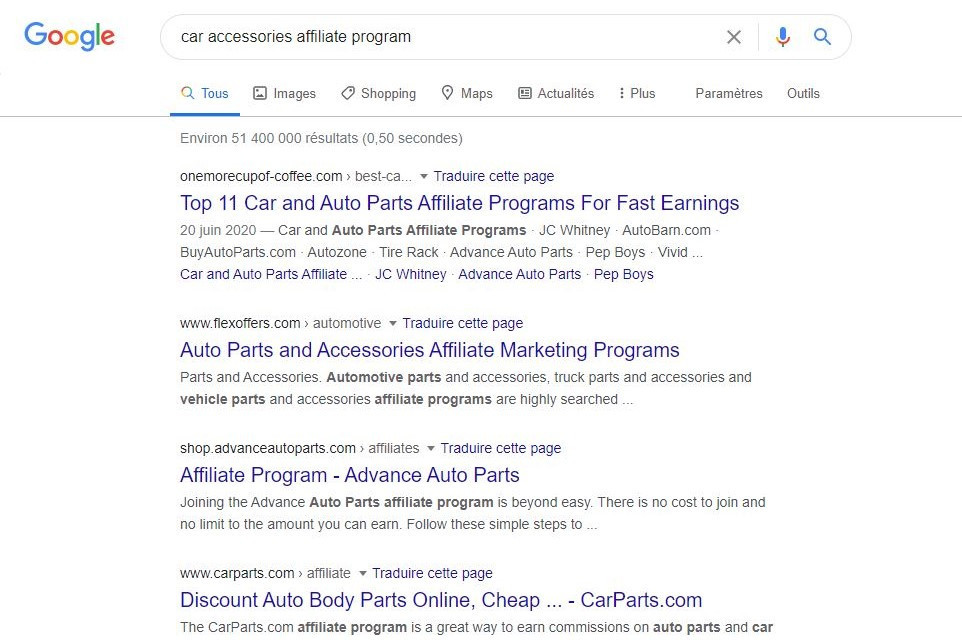 See, there are over 50 millions results for that niche. I'm sure you can find something that will accomodate you. Like I said, car accessories is too broad for a niche. I used it as my example.
Keep in mind
There are smaller companies that can have affiliate programs that can be worth signing up for. Sometimes it's easier to get approved with smaller companies as you will help them grow.
Before you join affiliate networks, take time to build your website. You can create relevant content to your niche using different type of articles, like "How to content", reviews and "the best … for …". If you are not sure where to start, read this here.
You can still make reviews on products even if you are not yet an affiliate. It will grow your website and it will bring visitors to your site. You need 20 to 30 posts on your website to generate traffic. Your application to Share a sale, CJ and others will be easily approved.
Once your articles start getting indexed and you start getting traffic, you can join Amazon and eBay. You don't need to have affiliate links right at the start when building your website. First, give value in the content you are creating. Then, join affiliate programs. Just make sure that there are affiliate programs in the niche you will be promoting before building your website.
Be careful when choosing your affiliate programs. Some are scams, some are not well managed, some are not paying. Do your research first.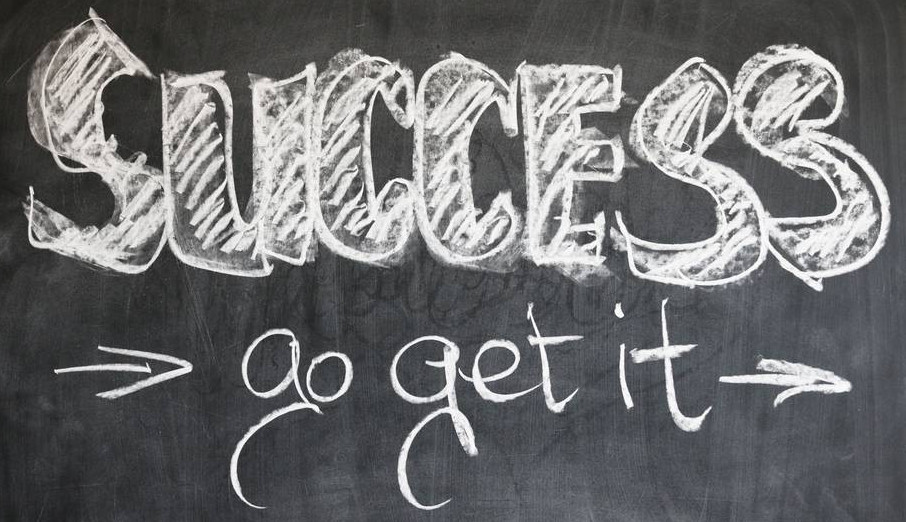 Cynthia