As ways to earn money online are multiplying, you may wonder what other ways could suit you best.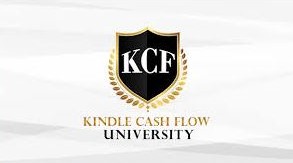 Well, there are new ways created all the time. How do you know what really works?
Make sure that the person selling the course, because there is always a course or a system you have to use so you can start earning money, has been doing that for a long time.
I know that everyone is mostly saying that their product is the next best thing and that everyone can do it.
They also tend to exaggerate the amount of time and money that is required to start making money online using other methods.
This is what I liked about this webinar, the Kindle Cash Flow presented by Ty Cohen.
He doesn't exaggerate too much, but there are things he is not talking about in his webinar that I know, you will have to spend money on.
*May contain affiliate links. Clicking on the affiliate links will most likely result in the same price you would pay elsewhere or you may get a special offer using those links.
Kindle Cash Flow Review
Name: Kindle Cash Flow
Website: you can watch the webinar here KindleCashFlow.com 
Price: One payment of $997 or 2 payments of $549
Owner: Ty Cohen
Overall rank: 5 out of 10
What is Kindle Cash Flow?
It's a way to create a new stream of income, online, leveraging Amazon. You basically become a writer and you publish your books on Amazon Kindle.
You are not a writer? No problem, in the course, you learn how to hire a ghostwriter, a freelancer, that will create all the content for you so you only have to take care of the publishing.
The goal here is to leverage other people's work and skills so all you have to do is enjoy the money you are earning.
In the course, you will learn how to publish short Amazon Kindle books without you having to write a single word of the book.
Watch part 1 of an interview that explains the Kindle Cash Flow method. Part 2 is available to watch after the Pros and Cons section of the review.
Likes and Dislikes
The Likes:
PRO #1: You learn how to outsource the work so you don't have to do much of it.
PRO #2: You learn how to create a source of income that can make you earn money for years to come.
PRO #3: You get a lot of great bonuses and training so you start earning money quickly.
PRO #4: If you choose to write your own books, it shouldn't take you too long since you will be creating 10 to 35 page books.
PRO #5: You are not dependent on the Kindle Cash Flow platform. You get to build your business and whatever happens to the KCF website, you still have your business up and running.
The Dislikes:
CON #1: Even though Ty says you don't need to know how to do ads, you will still most likely NEED to do Facebook ads to promote your books.
CON #2: You will then need to learn how to build lead funnels to get people on your email list.
CON #3: Ty isn't 100% honest with everything you will have to learn and do in order to build a profitable business.
You will have to spend money on Facebook ads.
You will need money to get an autoresponder and build your email list.
You may need a funnel builder platform to create the funnels you need to get more people on your email list to promote your books to.
That means you will have to get a domain name (ok that's not super expensive, but still)
He talks about having your book cover made, which again costs money. You can get good deals on Fiverr.
Outsourcing. He talks about $150 to have a 20 pages book written by a ghostwriter. Add the cover cost and the Facebook ads cost and a virtual assistant that will manage your email list and your Facebook page.
CON #4: Why aren't the ghostwriters aware of Amazon Kindle publishing and won't start earning money for themselves???
CON #5: In the webinar, Ty says that you can do this in EVERY COUNTRY in the world. I doubt it. There are always countries that are banned from different platforms preventing the people from those countries from earning money online. The reasons are mostly: too much scams/corruption from that country and/or an inability to get PayPal.
Here is a list of all the countries Amazon can ship to.
There are multiple extensions for Amazon depending on where you are in the world. The first thing you want to do before buying any course of any kind is if your country is eligible.
So in Wikipedia, there is great information on Amazon to help you choose the right extension and see if you can create an account. Check is out here.
Check out part 2 of the interview
Who can benefit from Kindle Cash Flow?
Anyone who is ready to put in the hours and money to learn everything you have to learn in order to start earning consistent money with Amazon Kindle.
Keep in mind that you will need more than the initial course cost to build that business. So if you don't have the money, this is not for you.
For example, you may have to invest in Bookfunnel to promote your books.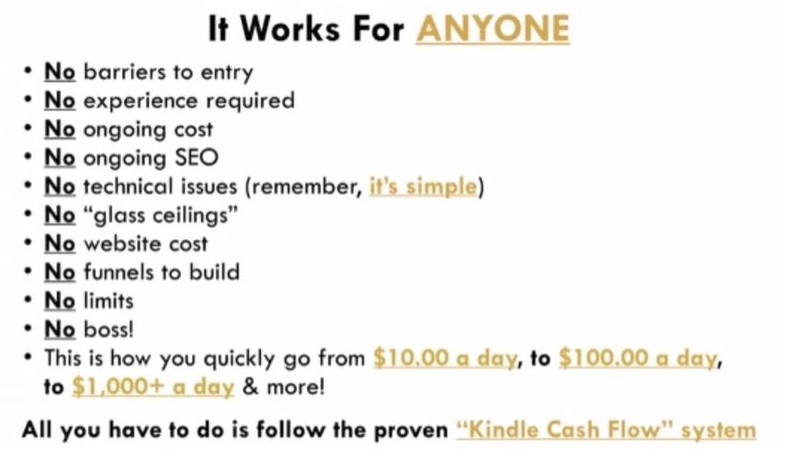 Kindle Cash Flow Tools and Training
That course comes with multiple courses. Here is what you get when you sign up.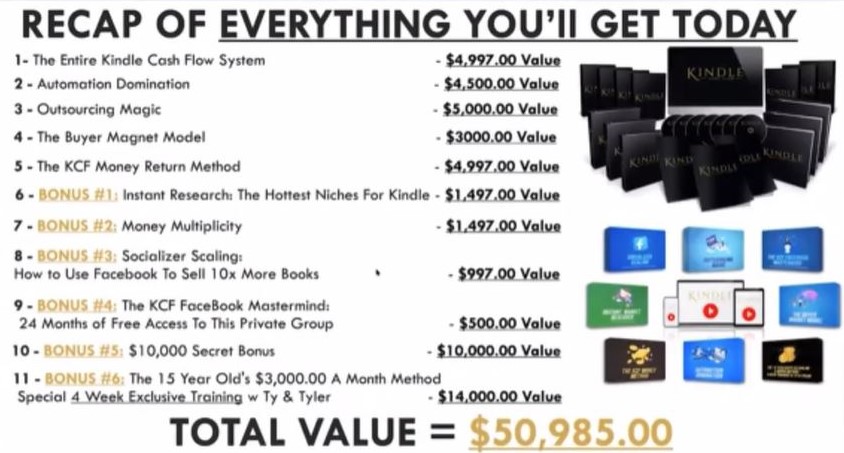 Kindle Cash Flow Support:
You can reach support any time, any day. You also get access to a Facebook group where everyone asks questions and gets answers. People also share their monthly progress.
From what I've seen in the Facebook group, it may get harder to get support during any holiday.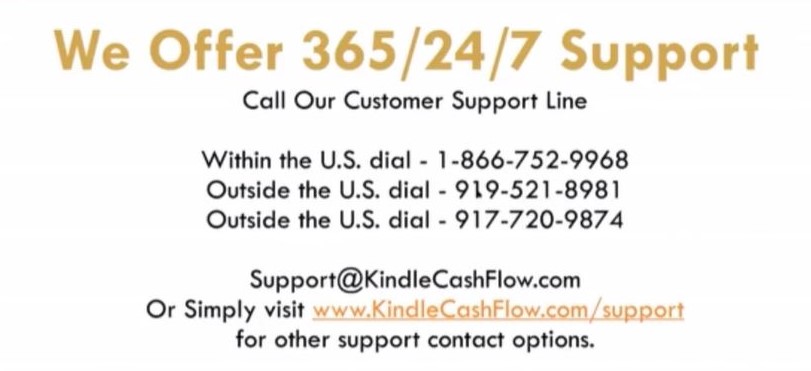 Kindle Cash Flow Price $$
One payment of $997
Two payments of $549
To get access to all the training for the Kindle Cash Flow and the community.
There are no upsells BUT there is a live event and you can hire a coach/mentor to help you with your Kindle business and those cost money.
As I did some research, I found out that they have several programs and several training available. There is a membership program, I'm not sure if it's still live, but make sure you verify your account so you are not charged extra money for something you didn't order.
My Final Opinion of Kindle Cash Flow
It seems to be an interesting business model. Now, Since it has been around for so many years, I don't know if the market will get saturated soon or not.
I've seen people struggling with finding the right title since some titles have copyrights and you can't use every title that you come up with.
I think it's a good business model for anyone ready to invest the time to learn everything about it. It's good for someone with money to invest in a business. Allow yourself to spend another $1000 to $1500 on different tools and on leveraging other people's talent and skills.
Only practice makes perfect. So even though you may get lucky and start earning good money fast, it may take a while before you get to see consistent results and sales.
Just keep in mind that there is no refund policy whatsoever. So if you don't have $2000 to start a business, don't try Kindle Cash Flow.
If you don't know anything about running a business and would like to learn the basics, I think it could be an interesting model to try out.
Be aware that even though he claims not to have any upsells, there are many other options he can get more money from you.
Kindle Cash Flow at a Glance
Website: KindleCashFlow.com
Owner: Ty Cohen
Price: $997 or 2 payments of $549
VERDICT:  Try it at your own risks
Take a look at the REVIEWS page for other options available.