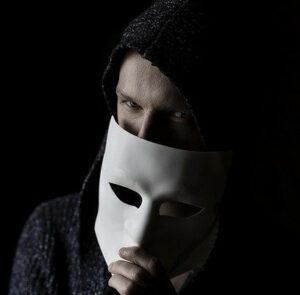 When you enter the online business world, you have to be careful about what you are going to do with your money.
There are new make money from home scams that are making their way to the online world. You have to make sure you are in good hands and you want to know where you are investing your money.
Now, why would you have to pay to get started as an affiliate marketer? Well, you want to get access to some good training. There are also some alternative ways to make money as an affiliate other than building a website.
*May contain affiliate links. Clicking on the affiliate links will most likely result in the same price you would pay elsewhere or you may get a special offer using those links.
Since the other ways involve platforms you can use and step-by-step training program, it's going to cost you some money to be able to access these.
Since there are many legitimate programs, there are also not so great programs that end up being a rip off. You want to make sure you do your research before making your decision. I have written a few reviews to help you make your choice if you need training. You can check it out here.
What is Online Scam?
If you were born in the 80's or before, you probably remember when you open your first email account and you receive a lot of spam mails, many claiming to grow your ding-dong. Since these products were just a way to get your money.
Another one was the prince in some African country that was asking for your account numbers in order to be able to give you their fortune. Again, you didn't want to do that, especially since they asked you to have a certain amount of money in your bank account in order to make the transfer.
We still see these once in a while, but online scam grew and can be hard to find when you don't know what you have to look for.
So an online scam is where you give your money and you get basically nothing, or a crappy product in exchange.
But here is the thing, when it comes to affiliate marketing and making money online, there are some more subtle ways to get your money without you realizing that you got ripped off.
You can get scammed with the training you get, which could be too expensive, maybe you can't access the training program, you can't reach the training support, you can't get a refund, etc. Know that when you paid fr a membership, chances are that you can't get a refund since you pay for one month at the time.
You can also get scammed from the products you choose to promote if they don't have a good reputation and lots of people ask for a refund or if you don't get paid. Choose wisely. I wrote and article about choosing the products your want to promote. You can read it here.
The problem with conventional marketing strategies
Have you ever noticed how you always end up feeling guilty or uncomfortable when you watch a webinar for buying or not buying the product, asking yourself if you made the right decision. Do you hate it as much as I do?
"You have two choices now: keep doing what your doing, make mistakes and lose money while learning from your mistakes OR join us with our done-for-you concept where you can make money in the next month guaranteed."
"If you don't take action right now, it will be too late. This is our best offer and if you don't jump in right now, this offer will be gone."
Or my favorite "Successful people make decision fast. They act fast. If you want to be a successful person, act now and buy my product" or join the training, the platform, etc.
Yes, there are part of the traditional marketing strategies to make you buy. The problem is that it triggers your culpability and the sense of missing out on something if you don't act fast, which is often not the case.
It's even worst when the product is a scam. You don't really know what it is. You can't find relevant information online about the product, or the person presenting the product. That is bad. So at the beginning of a webinar, you can take some time to do your research on the product and the presenter.
You can also take a look at the BBB website (better business bureau) to see if there are any complaints about the service or the company.
What seems too good to be true is often is. Be smarter and do your research.
I've discovered a new scam, maybe you have seen it before. Let's keep in mind that we want to be an affiliate marketer. As an affiliate, you want to promote others' product without having to do all the selling and the customer service and without having to deal with payments and everything that comes with an online, or physical, business.
A Digital Franchise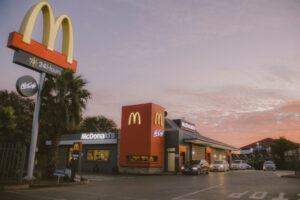 What on Earth is a digital franchise? Well, it is the same as any franchise you can think of: McDonald's, Pizza Hut, Tim Hortons, etc. It means that you buy a business with an established reputation and a system that works.
Apparently, you can do that with online businesses. The thing is, the business selling the franchise, I've never heard of it before. There is not much of information about it online. The only thing I found was the presenter of the webinar is the owner of the franchise…
How does it work? Well, you have nothing to do. They provide a done-for-you system. You don't sell anything. They have the ads, the emails, the website, the sells team, everything in place so you don't have much work to do yourself.
Oh! But there is more! It's a high ticket irresistible offer. Whenever someone buys from your franchise, you get a big check. Even better, you can have multiple point of sale and when they refer someone that end up buying, you get a smaller, but still good, commission.
I'm sorry, what did you just say?? I have to find people that will eventually buy a product, something that isn't clear and for which I don't have many details and I can RECRUIT people in my team that will get the leads into the funnel and when they buy, I get a smaller commission.
Does it sound like a Multi-level Marketing scheme? Is it just me? If you are not sure about the difference between affiliate marketing and a MLM, read this article. There is one thing I enjoy about affiliate marketing, I don't have to recruit anyone for anything, not even to talk to them about something that could be of interest to them.
To recap about the franchise, you have to pay a big amount of money to promote some high ticket super duper product that everyone will want to buy and you can recruit people that will do the work so you don't ever have to work.
But wait, there is more. Remember, I told you that it's hard to find any information about the product you will promote or information about the company that runs the product. When you ask questions about the product you sell, you are being answered that you don't sell anything, you REFER people and everything else will magically happen.
That's a big NO.
Be careful with the information you hear, especially during webinars. I have some webinars here, I've watched them all and they don't say things that are not true. Otherwise, I would put them down. So during the franchise webinar, I heard the biggest lies about building an online business.
It's an ONLINE BUSINESS. It will NOT cost you hundreds of dollars per month to keep it up and running. It will NOT cost you a thousand of dollar to get the proper training. You will NOT need tons of different applications and platforms to be able to run your business. I wrote an article on how much it costs to be an affiliate marketer.
In the webinar, they say they are targeting newbies and people who are not making money online. Why? Because it's easier to convince them about the ton of everything that has to be done. Really?
Do you know any business owner that didn't have a ton of work to do to get started?
Do you really want a done-for-you system where you have nothing to do and yet, you have no idea of how to run a business? Isn't learning how to do things by yourself part of the great journey of making money online and becoming an affiliate marketer?
They mentioned that there are tons of risks when you are building an online business…. What kind of risks? A side hustle is one of the most secure way to increase you income since the cost to get started is very low. You keep your regular job, when you have one, and you work on your business part-time (or full time if you are unemployed)
Become an Ambassador Scam
Here, some company approach you, mostly on social media, and say that they would like you to become a brand ambassador.
How nice! Well, not so fast. First of all, often there is a random account with zero post, zero followers that contacts you and tell ou to contact the main account. OK….
Let's take a look at the main account. Great, it has over 300K followers and you can see engagement in the posts. Looks good, right?
Now, how about we take a look at their website. It's a Shopify website, since they didn't remove the branding. They have a few products. They are in the U.S.A., based in Los Angeles but on one product, you can see that the products are made in China.
Looking at the products, there are not enough information. It's too vague. You can't find the answer to your question in the Q&A section. OK….
When you contact them, you first think you are talking to a real person. They talk about their mission and ask you about the product you would like to get. Then you get a discount code that is your IG account name. A discount! I thought I would get the product for free.
Things get weird when you start asking questions and they don't get answered, or they don't get answered properly. That's when you know it's a chatbot. Well, now I'm a bit disapointed, right?
You can read about one company that uses that method here.
I'm going to finish this article with a few
red flags

to look for to avoid affiliate marketing scams.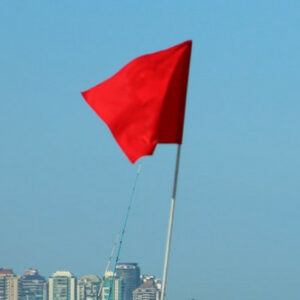 These also apply to products you want to promote.
1-

You can't find relevant information on the business or the owner. When doing your research, you can't find any reviews. Facebook pages don't come up in the search results, etc.

2-

They put the emphasis on how easy it will be. So easy you won't have to put in much time and effort to make money online.

3-

They tell you how horrible it is to build an online business by yourself.

4-

You feel pressured to buy right now. Like I said it's an old marketing technique, but too much pressure often means that there is something wrong.

5-

You want to be an affiliate marketer and you have to recruit people on your team.

6-

There is no real guaranty, no trial period.

7-

You don't know what the product/service is. It's shady, it's not clear. You don't have the important details about the product/service.

8-

You can't get answers to your questions.

9-

There are upsells they didn't talk to you about.

10-

You have to pay to become an ambassador.
Anything that doesn't feel right. You ask a question, you don't get the answer you wanted, that's not a good sign. It can be that the price seems too high for the value of the product.
It's not because you are beginning in the online marketing business world that you need to be fooled and that people can take advantage of your lack of knowledge.
There is no shame in falling for a scam. Keep in mind that since you are business owner, you can deduct all your business related expenses on your tax report. It's not all bad and when you learn from your mistakes, you will know what to look for when looking for a legit product or service whether to sell or to buy.
Be aware of the traps and build that business!
Cynthia