As you start your affiliate marketing business, you may want to use email marketing as a tool to increase your monthly income. Knowing that it can get costly, Aweber has the perfect solution for you.
*May contain affiliate links. Clicking on the affiliate links will most likely result in the same price you would pay elsewhere or you may get a special offer using those links.
AWeber is affiliate marketers friendly. You don't risk you account to be suspended for sending affiliate links to your subscribers. Make sure you only are sending emails to people that subscribed to be on your list. You could get in trouble if you don't.
AWeber Free: Email marketing for free. No credit card required.
AWeber Review
Name: Aweber
Website: www.aweber.com
Price: Free until you reach 500 subscribers. Pro version starting at $19 per month
Owner: Tom Kulzer
Overall rank: 9 out of 10

AWeber, Product Overview
AWeber is a great tool to get when you want to earn more money with your online business. It's an autoresponder. You can create your emails campaigns and decide when the emails will be sent to your subscribers. You don't have to write the email addresses manually, you can create months of emails for your list without having to send them yourself while on vacation.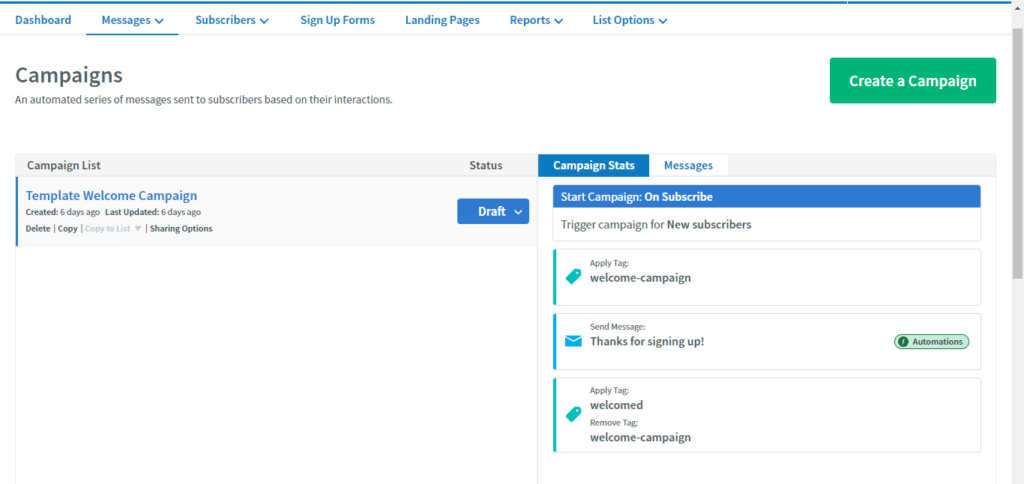 With AWeber, you also get access to training, webinars and video tutorials on how to use email marketing and make the most out of your Aweber account. Plus, you have access to free images you can add to your emails, there is an opt-in page creator where people sign up for your list.
Likes and Dislikes
The Likes:
PRO #1 The drag and drop email builder. Very easy to use.
PRO #2 They have many valuable tools you need to get started the right way
PRO #3 Aweber has been online since 1998. They know what they are doing
PRO #4 They keep improving their platform, based on feedback from their users.
PRO #5 It's TOTALLY FREE to get started.
The Dislikes:
CON #1 Their advertisement can get misleading. They talk about unlimited emails for the Pro account BUT there is a subscriber limit at 500 if you want to pay $19 per month. Then the prices go up. See price section below.
CON #2 If you like working with websites with bright colors and tons of graphics, this one isn't for you. I personally like the simplicity of their website.
CON #3 Of course, the most interesting features for emails marketers are only available with the Pro version.

Who Can Benefit From AWeber?
Anyone starting an online business, either as an affiliate or as a vendor, small online business owners who want to promote their new products or offer a coupon code for a next purchase. Whenever you need an autoresponder to take care of your emails business, get started with Aweber.
AWeber Tools and Training
You get access to all educational resources, all the training, the webinars, the blogs, the video tutorials and how-to guide. Since you can join for free, you can take you time and explore the training and get comfortable with their platform.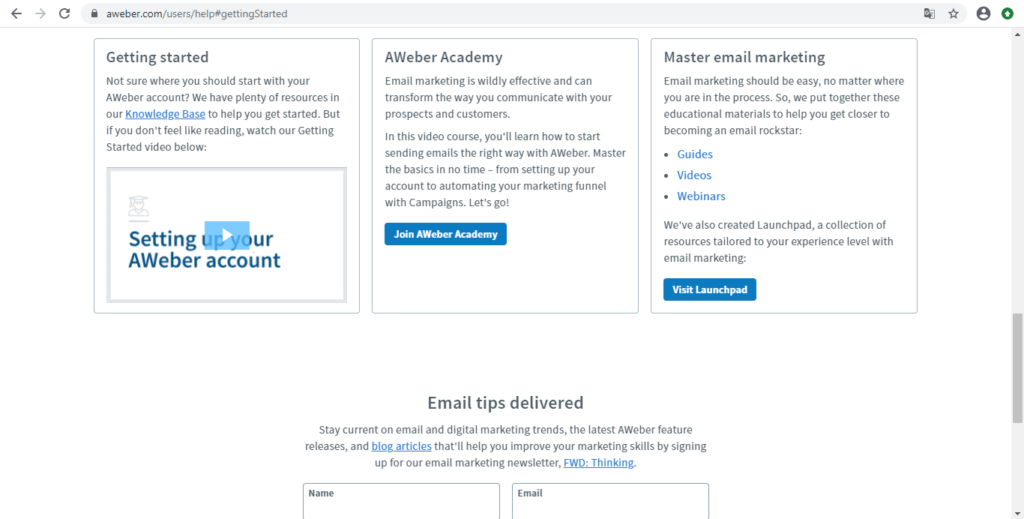 There are tons of tools to help you make the best from you AWeber membership, even the free one. There is the drag-and-drop email builder to help you create your emails. Plus, you have access to 6000 images for free that you can include in your emails plus you have unlimited access for image storage.
Don't know how to create your email? No worries, you have access to hundreds of email templates. Of course there is the automation of your email.
Wait, there is more! They offer Opt-in page builder, or sign up forms to bring more subscribers to your list. Plus, you have access to the analytic of your list to see how many people are opening the emails and clicking the links. They also integrate with a lot of other tools you are using as an affiliate, like Facebook and WordPress.
AWeber Support
The good thing about the support at AWeber is that you can reach someone on the phone. So if you ever get stuck, know that they have a 7days a week customer support.The support at Aweber is available via email, phone and chat. They received awards for their good customer service, so you are in good hands.
AWeber Price $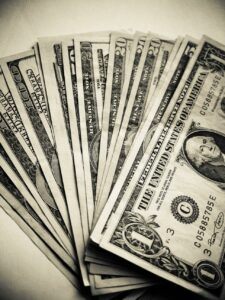 Free: up to 500 subscribers and you can send up to 3000 emails per month. You get access to all the basic tools and training. If you want to start test splitting your list and tracking specifically, you need to upgrade to Pro.
Pro: starting at $19, up to 500 subscribers. At 501 subscribers, you have to pay $29. Prices go up again at $49 when you hit 2,501 people on your list and it keeps going up as your list grows. You get access to all features to be a pro with your email business.
I have compared the pricing with other autoresponder providers and AWeber is the most affordable one, particularly since they offer unlimited free account until you reach 500 subscribers. Others have a 14-day free trial and some have a month free trial, which isn't very long to get started with your email list and making money from it.
My Final Opinion on AWeber
I really like the simplicity of AWeber. They integrate great tools for their users. They offer great value and it's very simple to get started. I like that they are listening to their users and that they improve their offer, the tools and the training keeping email marketing alive and accessible for everyone.
Remember, when you get started with your email list, you can expect an income between $0,25 to $0,50 per subscribers. Then it gets easier to pay for Pro.
AWeber at a Glance
Name: AWeber
Website: www.aweber.com
Owner: Tom Kulzer
Price: Free up to 500 subscribers, Pro starting at $19 per month
TOTALLY WORTH IT