If you are brand new to the online business world, I invite you to read my article on top words to know before you get started.
We have all heard that money is in the list. How to get started with email marketing? Let me show you email marketing for beginners.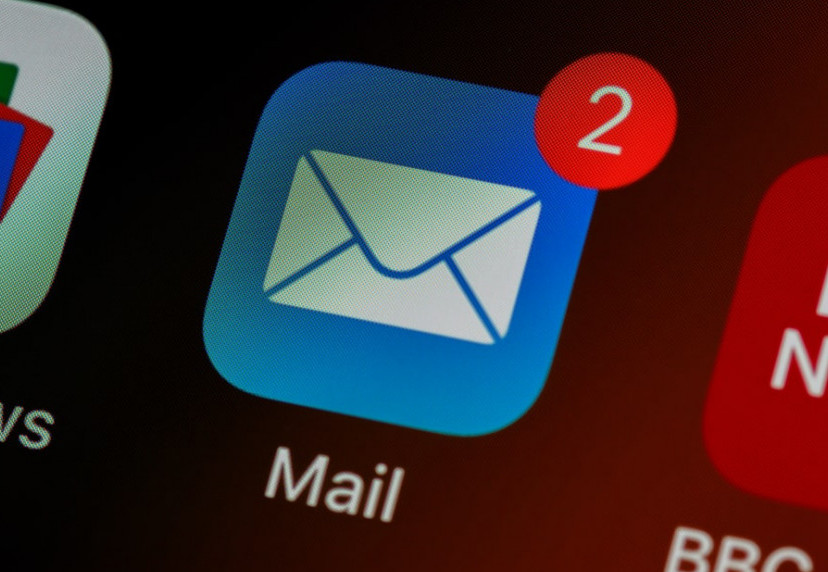 *May contain affiliate links. Clicking on the affiliate links will most likely result in the same price you would pay elsewhere or you may get a special offer using those links.
How to do Email marketing Step-By-Step
First of all, you want to make sure you want to become an entrepreneur. Making an email list is going to take some time, some learning, some research and consistency. You are going to create content for your subscribers. Are you ready for this?
Secondly, you need a niche. Do you have a niche? If you don't, you can read my article here to help you with that. Keep in mind that you will be talking about your niche for the next few years. Choose something that you are interested in and that you are ready to learn about and share your knowledge. A niche in which you can find 50 different topics to talk about.
Thirdly, you want to get a P. O box. Went you will get your autoresponder, you need to enter an address that will be shown in every email that will be sent. Do you really want every one of your subscribers to know your personal home address?
Fourthly, you need a domain name. You are creating a business. To look professional, you want a domain name that is related to your niche or related to what you do online. Something that represent your business, your brand.
Fifthly, you need an autoresponder. The autoresponder is what will send the emails to your subscribers. Those emails can already be written and then schedule to be sent on a certain day.
There are many options out there for an autoresponder. There are one better than others. Some won't let you send messages about any health supplements, like Mail Chimp. Be aware that some autoresponder companies are NOT affiliate marketers friendly. They won't let you send emails with affiliate links. I strongly recommand AWeber .
When looking for an autoresponder, look for one that will help you build your email marketing business. Most autoresponders have a free trial, from 14-days to 3 months. AWeber is free until you reach 500 subscribers. You can read my AWeber review.
Sixthly, you need and Opt-in page or landing page builder. Your landing page is where your subscribers will enter their email to receive your newsletter. There are many places available now where you can build your landing page. There is one good place here.
The good news is that landing page are also provided by some autoresponder, so you can create your Opt-in page and it is already attached to your email autoresponder. AWeber has a landing page builder and it integrates with over 2,000 platforms, including WordPress.
Keep it simple. The simplest Opt-in pages are often the most successful ones. You can use an image relevant to what people will get when they give your their email address.
You don't have to ask people for their name when asking for an email. The fewer steps they have to go through to get their gift or to simply register to your newsletter, the more chances you have to get their email.
And lastly, you need an incentive to give to people who subscribed to your list. You know, a little something that shows the value you will bring to your subscribers in your newsletter. It encourages people to sign up on your list. You can give away free lists, reports, ebooks, videos, audios tracks, etc. You need to create those or hire a freelancer that will do them for you.
Keep in mind that the ideal gift should take maximum two hours to make and should take about 15 minutes to consume. You want to create curiosity and give some answers to problems your subscribers could have. Give value, but don't tell everything at once.
If you really feel stuck with creating anything you have a few options available to you. If you are building a website, you can use a few articles to create a free report or a few more, depending on the length of your post, to create an ebook. The second option is to outsource the work. There are places like Fiverr where you can hire someone to create a gift for your subscribers. Be aware that you get what you paid for.
With your Opt-in page comes the thank you page. There, you can put a video of yourself saying thank you and talk about a great product your subscribers would be interested in. You can also write a thank you note and re-direct people to an affiliate product that will bring them value right away.
Since you are getting started, you may want to monetize your thank you page. So find a product you believe in and talk about it, about the benefits that it will bring to your subscribers. Tell your them to click the link to access the great offer right now and that you will keep in touch in the emails.
Alright, so Now You Are All Set to Start Your Email Marketing Business.

You are ready to start your business, or to get into email marketing. You have your niche, your domain name and your P. O box. You chose your autoresponder provider and you have decided where you are going to create your landing pages. You also prepared a gift for everyone who subscribed to your email list.
The next step is to create your emails. You want to give value to your subscribers and help them with any issues they could have related to your niche. Keep your subscribers interested in what you have to say.
Vary the type of emails you sent them. If you only send them promotional emails talking about products they should buy, you won't be able to build a lasting email list. The number of people who will unsubscribe to your list will be high.
Think about all the emails you receive every day. How many of them do you open? Why? Do you like receiving email from the same person/company EVERY DAY? I personally don't. I prefer to receive weekly newsletters.
I have heard a lot of people saying that you have to email to your list at least 4 times a week. Ideally, every day. Their argument: because there is a lot of competition and you want to stand out and bring value with your emails. That's a lot of content you will have to come up with. It's a double task if you also are building a website.
The goal when you email your list every day is to make it easy to monetize that list. At some point, you are going to have to promote something to your subscribers if you want to earn money.
Other entrepreneurs will tell you that you can start with ONE email par week, or every other week, even once a month. I feel like weekly is good. You won't feel like you are bothering people with excessive emailing and you won't have to create as much content to get started. Once a month is a bit risky. People can forget about you.
The Emails
Like I said earlier, you want to vary the type of emails you send to your list. Vary the length of the emails. Don't always write long text. People who don't want to read your long emails will stop opening your emails knowing that it's going to be too long to read. It will easy your workload to write smaller emails every now and then.
There are different types of emails you can send. The promotional or sale email is to one you send to promote your affiliate products. If you are sending emails every day. you can send promotional emails 2 or 3 times a month. If you are sending emails once a week, promote your products only once a month.
You can't send a sale email out of the blue saying hey look, I've got a really cool product for you, you're going to love it. Click the link. It doesn't work that way. It could, but the conversion rate is going to be low. You need to prepare your list to receive that sale email. Create your previous email building that curiosity for that sale email. Your success rate will be greater.
Content email is the base of what you'll create. It's basically giving valuable niche related information to your subscribers. This is probably the main kind of emails you are going to write and send to your list. You can send them blog posts from your website. The content doesn't have to be written all the time. You can send videos. It doesn't have to be your videos, as long as they provide your subscribers with value. It will show them that you are not just they for the money.
Another kind of email is the relation email. You want to build a relation with your list so people stay on your list, they read your content and they click your links. Here, you want to about yourself. Why are you doing this, where you're from and what are your goals is a great start to build a relation with your subscribers. Let them know more about yourself. You can talk about people you know and tell them about they struggle and their success.
Make sure your content is original. Google has algorithms that filters the emails that are sent. It can know if your content is duplicated. What it means for you is that even the emails provided by the vendor to promote their products, you have to make it your own.
There are many platforms now that offer email template and even email content that are made for every niche. Be careful if you are using that. You still have some writing to do. If you write the same thing that another person is writing, what's the use of staying in your list?
Headline Alert
It's important to create a good headline. There are some rules you should follow if you don't want your emails to be directly send to spam.
There are many algorithms for sorting emails. Everybody has it's own algorithm. You can't have a perfect inboxing score because of that, but there are ways to help you avoid the spam or promotion folder. So here are a few things you want to avoid when creating your headlines:
Avoid to use FREE in capitals letters. Even the word free is to use with great care. It's a dangerous word that will trigger the spam alert in the algorithm.
Don't use numbers in your title. Stay away from any claims with numbers, like 10 ways to… or 3 secrets to… Be more broad or social in your title. Create something like I found great ways to…. I want to share some secrets with you, anything that create curiosity.
Too many punctuation marks isn't good either. Even brackets are considered punctuation. Try to use a maximum of 3 punctuation marks in a title. Brackets count for each one you use [Important] secrets inside… In that example, I have used 5 marks. Avoid ellipsis as it counts for 3 marks…
Make sure you create an algorithm friendly headline for your emails. It will help you make it to the inbox of your subscribers. Note that there are also some autoresponders that have better delivery rates in general. AWeber have very good delivery rate. If and email isn't send directly in my inbox, I move it into my inbox and all the future emails will be received in my inbox.
I have newsletters that are sent from Sendlane and they always end up in my spam folder even though I mark them as inbox mail. I don't know why, but that's not good news as many don't take a look in their spams. I do check my spam folder every day since I have subscribed to many lists, but apparently, I'm the exception!
Play it safe, interesting and fun with your headlines. Test out different ones in the object line and see which one you like better. The appearance of the headline is also important. If it looks good, people will want to read what you have to say.
Get Ready to Automomate

The beauty of having an autoresponder is that you don't need to send all your emails manually every day. You can create all the emails you want and schedule them at a specific time.
If you plan on sending 4 to 5 emails per week, you have a lot to do, to find and to create content for over 200 days, for years to come.
If you plan on sending out one email per week, you can create your next year of content if you want to. You can always send specific emails for your affiliate products the day after you send a regular email.
The key here is to do batching. You want to spend one day to create all your content for the weeks or the months to come. Do your research and you start creating emails that will help your subscribers in your niche.
All of your emails don't have to be long. They can be shorter. You can ask questions to your list and then create a Q&A email. You can send videos that are relevant for the topic of the week/month.
Once you have created a batch of emails, you are ready to schedule them. Did you think about writing a thank you/ presentation email so your list know who you are and know what to expect from you? That's the first email you can send. It can be schedule to be sent right after they sign up, it can be sent the day after. You choose when you want to send your emails.
When scheduling, keep in mind your avatar, the people who are interested in what you have to offer, the people you are targeting. Do they open their emails in the morning or late at night? You could try different times and check the open rates. It's possible that noon will be a good match or maybe 6 p.m. But don't change too often, it could affect negatively your subscribers.
To effectively try different sending times, you can have two list and send the same content to both but at different times. The one with the most open rates you keep and grow and the other one you don't make it grow anymore but you keep your active subscribers.
Once you know when the best time is to send out your emails: Always send your emails at the same time every day is the best way to keep your list active. They know when to expect your emails. Consistency is the key.
On a weekly scheduled email, you want to choose one specific day of the week when you will send your emails. Stick to the day you chose. Again, your subscribers will expect your email to arrive on the same day every week, don't disappoint them changing the schedule.
Automating your emails will help you spend more time on other things, whether it's growing your business, building your website of investing in Facebook ads or having more time to spend for yourself and people you love. By the time you will go on vacation, your list will keep receiving emails from you.
What happens if you don't send emails when on vacation? You will loose your subscribers. Not all of them, but many, too many to afford to loose them for a lack of planning.
It is crucial that the emails are sent on time, all the time. The damages are bigger if you stop sending your list when you have a daily email. With automation, you don't have any excuse not to be sending your emails on schedule or not to have schedule your posts on social media.
What's great with all the data you get from your autoresponder is that you can reschedule any promotional emails that didn't get a good open rate the first time around. In fact, any emails that didn't get a good open rate you can resend later, even in the next month.
Use automation smartly and it will help you keep your email list growing for years to come.
Feel free to leave a comment or a question in the comment section.
Cynthia