As an affiiate marketer, a business owner, you may feel overwhelmed with the amount of things you have to do to get your business up and running and to make it grow and reach more people. Do you feel like you can handle everything?  If you don't, there is a wonderful thing called outsourcing that can help you.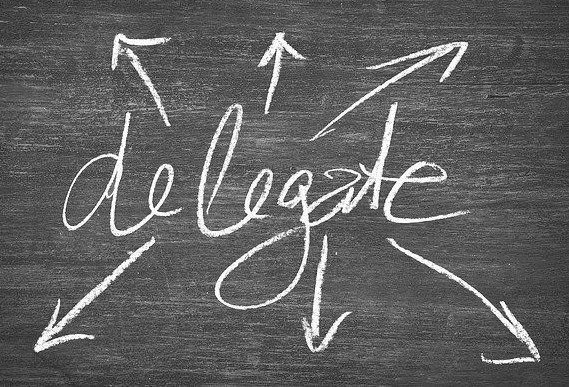 *May contain affiliate links. Clicking on the affiliate links will most likely result in the same price you would pay elsewhere or you may get a special offer using those links.
Outsourcing: Definition
It's quite easy. There is a company that hire another company to do a specific job. It can be a one time only type of job, or it can be a reccuring type of job. What it means for is that you pay someone to do the work for you.
A company is a broad term. It includes bigger companies specialized in what you are looking to outsource and it includes freelancers.
There is a contract involved between you and the other company or freelancer. You basically hire a contractor.
If you have seen webinars, a lot of the hosts will talk about outsourcing. They outsource everything. It's easy for them to afford it since them are running big companies and are making millions of dollars every year.
Outsourcing Guide
When you are getting started, you may not have so much money to spend on outsourcing. The first thing to do is to determine your budget. Keep in mind that this is a bussiness expense and it will be tax deductible.
There is a list of things that you have to do to become a successfull affiliate marketer. Most of these can be outsource so you have more time to spend doing something else.
Be aware that outsourcing is not an autopilot for your business. It's not magical. You have to do your research to find the right freelancer for your needs.
What Can You Outsource? EVERYTHING
Anything you don't want to spend too much time on, you outsource. Maybe you don't want to be writing blogs, you outsource. You need a logo for your business, you outsource. You need a good langing page for your email list, you outsource. Anything you have to do for your business, you can outsource.
There is no limit to what you can outsource. The only limit is your budget. The best place to start outsourcing is Fiverr for their low starting price. There, you can get a decent 1000 words blog post from $20 to $50. You normally get what you pay for, so the cheaper you pay, the cheaper the article.There are exceptions, of course. Some writers are beginners and will charge less.
Keep in mind that you can always edit the article. Depending on your goal, you can simply ask for the writing content and you edit, add pictures and links and voilà! You can also ask for a complete article with picture and everything. It will cost your more money.
Before you pick your freelancer, you have to do some research and set an hiring process. It's not very complicated, it's to make sure you will be satisfied with the end result.
OK, so you are on a freelancers platform. What you want to do is to create your job offer. Give details about what has to be done, what you expect and the time allowed to do it. In the application form, you can add something like add Blueberry Pie at the bottom of the application, so you know who read the whole thing before deciding if it is a job they want to do.
Some freelancers only care about writing content as much as possible, to make as much money as possible, They don't care about your business. The good freelancers care for their business and reputation and believe in a job well done.
When you receive the applications, take some time to see how previous customers were happy or unhappy with the final product. You can also take some time to send additionnal questions to a few freelancer you consider for the job you want to be done. It will help you see how good their are with the English language (as for many, English is a second, or even a third language.)
Choose someone fluent in English, who has already written many articles and has good reviews. You can as them for examples of articles they have written.
Once you have chosen your freelancer, you need to give more details about the job you want to be done. If they have to write a 1000 article, give them a topic, keywords, paragraphs and even some points you want to be talked about in the article. Also include how you want your text to be written, using I or we, you, formal, social, etc.
You might want to start outsourcing with a small project, like a 500 words article that you can edit and make longer or blend in with one of your existing posts. To start smaller will help you get familiar with the process of choosing and hiring a freelancer.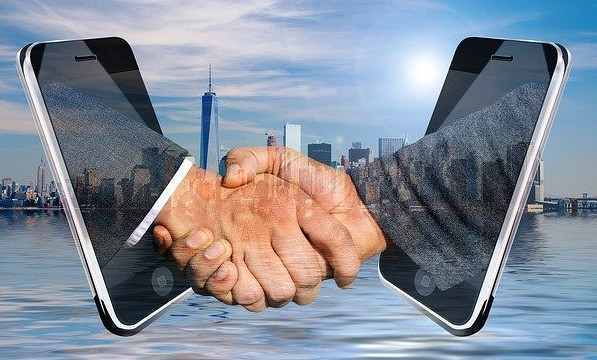 Once you have choosen your freelancer, you want to keep in touch to see how the project is doing. Depending on the deadline, if they have 3 days to write a 1000 words article, you might want to check in with your freelancer everyday. Same if you are having a logo created or you have your website all set up for SEO.
Once you the job is done, when you had some content created for you, you want to make sure the content is original. There are a few ways to do that. If you are a member at Wealthy Affiliate, you have that included in the SiteContent. Otherwise, you can verify with CopyScape and Smallseotools or even Google a few text lines to see if the content you were provided is not duplicated from somewhere else.
If you post duplicated content on your website, it will affect your ranking in a negative way. So what to you have to do is to verify content before posting it on your website and if it's not original, you can report the writer and, most the time,get your money back. The writer usually gets banned from the platform.
Outsourcing Pros and Cons
PROS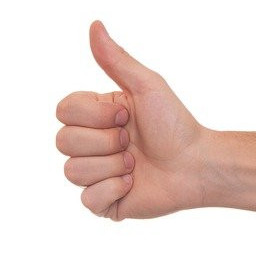 PRO #1 You can outsource EVERYTHING: from content creating, to social media managing, to web site building, to email writing.
PRO #2 You are buying some time to do other things, whether it's working on creating more content for your website or going on vacation.
PRO #3 It's a great tool to use since it's hard to be good at everything. You have access to a big talent pool. It's great to have the option to outsource the things you don't want to do or the things you don't have the skills to do.
PRO #4 It can be an investment as it can help you make more money as an affiliate. Think about it that way: if you can write 1 or 2 articles per week, it will take you a year to have a great website with over 100 posts. If you outsource to help you create content, you can double, of triple the amount of articles and increase your website authority, get more traffic and eventually earn more money.
CONS  
CON #1 You have to make sure you are hiring a person and not a company. There are some "fake" accounts out there so taime some time to make sure you are dealing with one person and not a big freelancers company who tries to get more contracts.
CON #2 You are an employer when you are hiring a freelancer and it can be time consuming to chose the right person for the job you want to be done.
CON #3 There could be some communication issues. You may be in different time zones. It can be hard to find a time where you can talk to the person.
CON #4 You lose some control on your business as someone else is involved. Be careful if confidential information has to be given to the freelancer. As an affiliate, you shoudn't have to deal with confidential matters in your business, so that doesn't apply unless you outsource a job on a launch for a new product.
In Conclusion
When you are careful with choosing your freelancer, that the task is clear and understood the chance for a sucessful outsource outcome gets bigger.
There are so many people using the services provided by freelancers and they are happy with what they get because they take the time to select the right person for the right project.
What are you going to outsource? Let me know in the comments.
Cynthia