Yes there are many gurus out there looking for people just getting started in the affiliate marketing business. Not all of them want to help you build your online business. Don't fall for the make money quick promises.
Anything can happen, right? You could make money really fast once you have your website set-up. It can also take a couple months. Remember, the time and efforts you put in building your affiliate marketing business will reflect as sales coming in more quickly.
*May contain affiliate links. Clicking on the affiliate links will most likely result in the same price you would pay elsewhere or you may get a special offer using those links.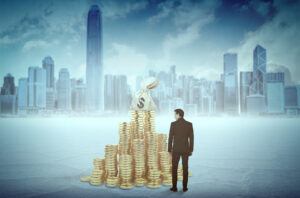 So here we have some gurus, it's easy to recognize them, they are the ones who talk A LOT about numbers, how much money they make, how easy is it, how you can do it with spending 30 minutes a day to build your business. They also love to talk about how much money the people who bought their product/training are making today. It is often big numbers.
Why the big numbers? Because we get impressed with the dream of having a 6-figure income coming every month/year. Think of all the things you could do with that money, what kind of lifestyle you could have, working from everywhere, whenever you feel like it.
Oh and let's not forget about the "high ticket" products you absolutely NEED to become a super affiliate. So, high ticket products are mostly digital. They are courses or training that sell for $997 and more. Gurus LOVE them. They tell you that with the same amount of work, or just a tiny bit more, you can easily sell high priced products and it is so much easier to make a good income out of those.
OK now, more guru talk: Do you know what the best part is? I it easy! You don't have to do much. You could do it anywhere as long as you have an internet connection.
Do you recognize that? Let me know in the comments if you ever met with affiliate gurus.
Hold it right there!
Let's come back on Earth for a moment. The first thing you have to do before you get involved in anything on internet is to do your research. The best thing you can do is to get literate on affiliate marketing. There is great free content available online. If you think you can get lost in the sea of information, you can always try here for free.
If you haven't got it yet, here is my affiliate checklist.
Beware of gurus and upsells they will try to force you to buy, making you believe you NEED those training to be a successful affiliate marketer.
Now, what the gurus don't want you to do is to do everything on your own. I mean, why not? You have the checklist, you know what you have to do. Google is resourceful so you can always try to find a way to create your website, and buy hosting and looking at reviews and see which platform performs best.
Then you can watch hours of free training on YouTube, watch free webinars workshop and figure out the best way to advertise you website and get your business going. Just a hint, there is a lot to know and I suggest that you stay away from binging on all the information at once. If you do so, you will be stuck for weeks without doing anything for your online business.
When you find someone selling a course or a training on how to become an affiliate marketer, take a look around their website. Do they offer other products? Do you feel like there might be a bunch of upsells you would have to get in order to get the appropriate training? Is there any free training available from them?
The "good guys" will provide you with their products and they will add value providing free training. There may also be a support group where you can ask your questions. Maybe they are doing monthly live Q&As;. Anything that can be more than "just paying for a training" is good. They believe in their product enough to provide you with free plus value.
Now what?
Let's go back to working 30 minutes a day. It's doable, if you want to spend the next 6 months building your website and getting the training you need to be successful. To be honest, when you get started, you will spend at least 2 hours per day on training and creating valuable content.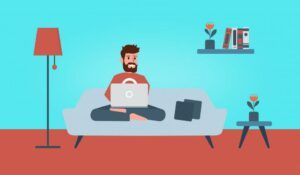 Keep in mind that you will have to get active on social medias. You will have to post several times a day to reach out to your followers, and eventually get new followers. Depending on how much money you expect from your online business, it can become a full time job.
Do you know what the best part is? You CAN work from home. You could work while on vacation. You could work a couple hours a day and make enough money to become financially free. You could make money online as an affiliate. You could do it.
You don't have to be selling high ticket products. There are not so easy to find and not everybody has a lot of money to buy expensive products. I suggest you diversify what you have to offer. There are a lot of great, affordable products you can promote and they will bring you the income you have been dreaming of.
The key to success
The best online training platform come with a strong online community. You recognize it when people get answers to their questions quickly, when people reach out to each other to see how they are progressing. You might think that you don't need a community, you don't need a support system. Yeah, well, I thought so too.
Guess what? I am more than happy to be in a great community of people who share the same goal. It is great to know that you can reach out anytime and you will get an answer quickly. It feels good to know that others are there for you even though you don't know them personally.
To have a support system is the best way to achieve success. Look at people trying to loose weight alone versus with a program with weekly meetings like Weight Watchers. Look at people trying to manage their drinking problem alone versus the ones who reach out to Alcoholic Anonymous.
Get a support system that is really supportive. Watch out for forums where people complain or ask questions because they are stuck and it takes awhile before they get answers. Reach out for the best community, the best support where people are helping and building together.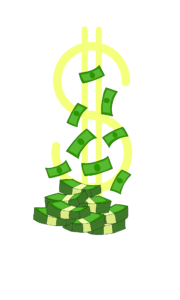 Get the best of everything here and start building your dream life.
Let's go!
You can do this!
Cynthia