Autopilot Funnels Review           
There are different ways you can be an affiliate, different ways you can create traffic and get people interested in the products you promote.
Building an e-mail list as an affiliate is one of them and Autopilot Events is offering a builder where you can create your Opt-in and your thank you pages. They host these for you. They have some good converting funnels you can use. That is very simple and straight forward.
*May contain affiliate links. Clicking on the affiliate links will most likely result in the same price you would pay elsewhere or you may get a special offer using those links.
If you want to start selling your own products, you also get access to Products Funnels where you can create all the pages you need to build you profitable funnel, including the sales page and there is even an upsells option.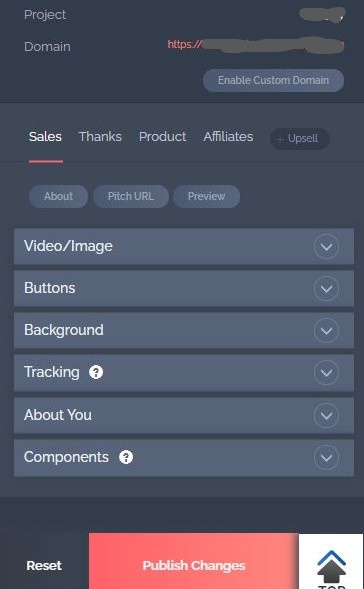 Website: www.autopilotevents.com
Price: $594, including lifetime access to the Builder, step-by-step training, unlimited hosting and unilmited funnels.
Owners: Keynetics Inc.
Overall rank: 8 out of 10
Autopilot Funnels, Product Overview
It all start with a workshop. Grab your pen and a piece of paper, you will want to take note. There is a good deal of interesting information during the webinar. Then, you are invited to register to be able to access the Autopilot Funnels Builder.
The Builder is a hosting platform where you have access to ready to use funnels to promote products your are affiliated with. There is training available to help you get started with the Autopilot Funnels Builder. That is very simple. It is easy to use. That is perfect for anyone who doesn't know where to go or what to do to start building an e-mail list using Opt-in and Thank you pages.
There is a 30-days money back guaranty. Which is good when you want to try something and see if you really like it or not.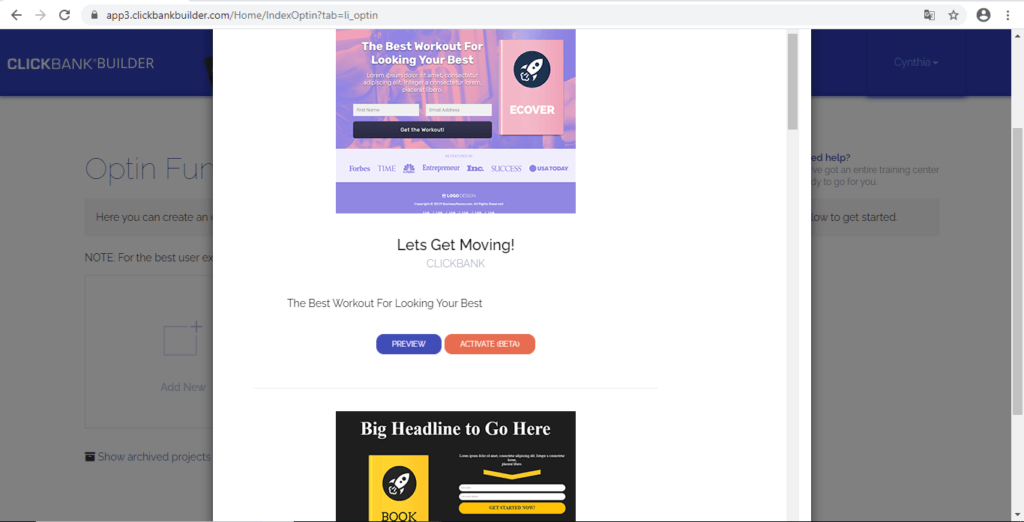 Likes and Dislikes
The Likes:
PRO #1 It is very easy to use. Beginner friendly.
PRO #2 You get access to all the courses and training in the Autopilot Events and on another platform. You receive two login details.
PRO #3 PAY ONCE FOR LIFETIME ACCESS. There are NO UPSELLS.
PRO #4 There are already made for you free gifts you can put in your Opt-in page to motivate people to sign up for your e-mail list.
PRO #5 The information provided by Justin is very useful for beginners.
PRO #6 They host all your pages at no extra charge.
PRO #7 It integrates with many major autoresponders like AWeber, MailChimp, SendLane, GetResponse, etc.
The Dislikes:
CON #1: You can now create Opt-in pages and Thank You pages using your autoresponder platform, like AWeber.
CON #2 The products available for affiliates on ClickBank are not always the best regarding the quality. You probably will want to search on other platforms for affiliate products in your niche.
CON #3 You still have to PAY to get an autoresponder. I suggest you get started for FREE with AWeber. Check my review here.
CON #4 There is a chance that you will end up PAYING for ads to help up promote your Opt-in pages. You have to incude that in your budget.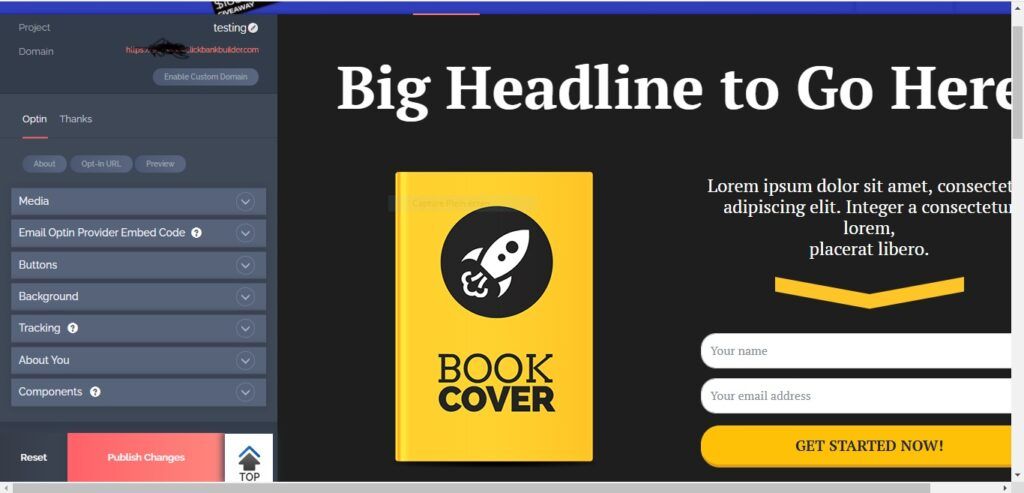 Who can benefit from Autopilot Funnels?
Do you want to go the easy way? You really want to start an e-mail list and start promoting exciting products to your subscribers, the Autopilot Funnels is the product you need. You would like some made-for-you funnels and free gifts, go with it. You are willing to pay for ads or if you have a big network on social medias where you can promote the products you are affiliated with, the Builder is for you.
You are just getting started, I suggest that you build a website first to get traffic for free and THEN you add your Opt-in pages and you start your e-mail list. You may find it easier that way.
Autopilot Funnels Support
The support offer is great. There is a forum you get access to where a lot of questions you may have can be answered. You can always e-mail their support directly and they answer really quickly. They have a live chat box at the bottom of the page if you need support. There are doing a good job overall.
Autopilot Funnels price $$$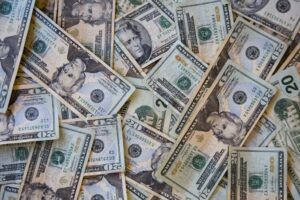 That is a $594 to get out-of-pocket. Remember that every expense you make for your online business is tax-deductible. For that price, you have a LIFETIME ACCESS to the Builder, a LIFETIME HOSTING for your Opt-in pages and a LIFETIME ACCESS to Autopilot Events where new training and courses are added on a regular basis. You get access to live Q&As; webinars. You get a great value back for your money.
Autopilot Funnels final opinion
Other than the fact that the affiliate offers at ClickBank are not always the best ones, you get a really good value for your money. You have everything you need to get started in your affiliate journey. There are hundreds of hours of training you can watch. The Builder is very easy to use. It is made for newbies.
They offer a 30-days money back guaranty, so if you don't like the product no worries, they got you covered.
You feel like you want to make your e-mail marketing debut and you want something that is step by step and user-friendly, the Autopilot Funnels is for you.
Autopilot Funnels at a Glance
Name: Autopilot Funnels
Website: www.autpilotevents.com
Owners: Keynetics Inc.
Price: one payment for life of $594 and awesome value for your investment.
VERDICT: Legit