You want to make more money and you have decided to jump in this big online world opportunity of income. Set up your goals. Figure out how much money you want to be making and how many hours per week you are ready to commit to your side hustle.
I would like to tell you YES, affiliate marketing is the best side hustle for you! But I could be wrong. There are many ways to earn money online. What makes affiliate marketing so great, is that you learn all the basics of building an online business without having the stress of having customers.
Since there are so many opportunities to earn extra money or develop and extra source of income, I can't decide for you. I can help you make the best decision.
If you don't know what other side hustle could be a good fit for you, here is a list of side hustle ideas from Entrepreneurs' website. It will open in another tab so you can keep reading this article.
*May contain affiliate links. Clicking on the affiliate links will most likely result in the same price you would pay elsewhere or you may get a special offer using those links.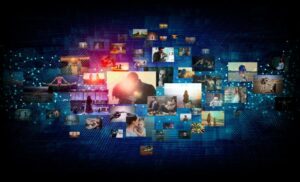 How Do You Choose What Fits You Best?
You have to know what you like and what you want to achieve online. What are your interests? How do you want to spend your time online building your income? How much time per day do you want to spend growing your business?
You have to know what are your forces and what are your weaknesses. Know what you like doing. There are many side hustle you can choose from. How can you use your skills to build your laptop lifestyle business?
Do you have money to invest to develop your business? In time, you will have to invest a little money for everything you need to be an affiliate, from website domain to paying ads. How much money do you have to get started? Are you ready to invest a bit of money in your business? It's a long term investment. If you don't have any money to get started, you can still build an online business on this platform.
To become an affiliate, know that you could have to build a website, write valuable content regularly to help people in their journey to buy online. If you are not a writer, you can use tools that type the text when you talk or you can outsource the job to someone else. If you like writing texts on different subjects, you can also earn money doing so as a freelancer.
If the thought of writing gives you nightmares, you can also do affiliate marketing with a YouTube channel.
You may have to spend around one hour or more every day to build your affiliate business. Why? Because you have to be ready. You have to decide on your niche, you have to build your website, write valuable content several times a week on different topics in your niche, testing different products related to your niche, write reviews, promote your website on social medias, post on social medias and you might eventually build an email list. It's a lot of work.
You have to be ready to put in the work to make money online. Only the gurus will tell you that you don't need to put in much time every day and that you don't have a lot to do because they give you everything you need to be successful on a silver plate. Run away from those.
The legitimate companies that sell made for you funnels will tell you that you have to put in the effort and this is not a get-rich-quick scheme. If you are not ready to put in the time and effort, maybe you can look for another way to make money online.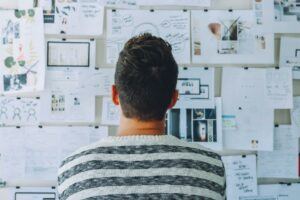 Keep in mind that being an affiliate starts with promoting products in a niche you like. If you already use the products you want to promote, building your affiliate marketing business will be much easier and fun to spend time doing it.
There are many ways to promote someone else's products online. You don't have to build a website, but it is a good way to get started when you don't want to invest money right away. Get started for free here. You don't have to build an email list and feed your subscribers several times a week with you emails giving out free stuff and then promote offers.
There is a third option where you can run ads for your affiliate products. You will have to spend around an hour a day to make sure that your ads are working and promote more and make more money without having to build a relation with a website or an email list.
Running ads will cost you money. You will have to invest around $10 per day to get the ad out on Facebook. You can be very successful doing it that way. Some affiliate can earn up to $5 for every dollar spent on ads.
Remember that to become a successful affiliate you will have to learn. Be curious about your niche. Get ready to learn new skills. Watch webinars and workshops to improve your business. You can pay for training and become the best affiliate marketer.
All the money you invest in your business is tax-deductible. Whenever you have some money to pay for training, do it. You will learn a lot of valuable information.
Beware of the gurus. Do your research first. Aim for the step by step programs. They are less overwhelming than just trying to figure out everything on your own.
Why Would You Want to Be an Affiliate Marketer?
To help people get the best products, best advice and best reviews they can. Because you don't have to deal with creating a product, deciding on the price, keeping inventory, dealing with customers, etc. You get to promote other's products. You choose how many products you want to promote.
You want to become an affiliate because of the journey and the potential money you will make. There are billions of people online, each one of them could be a customer that brings you commission. There are millions of products on internet, each one is could be a source of income. How great is that?
The best thing about becoming an affiliate marketer is when you get good and you have great promoting skills, you can build a business helping smaller companies get known and take care of all the marketing for them. And now you are making more money online. There are always ways to scale up your business.
It's good to start with affiliate marketing. You get to learn so much about marketing and advertising. You want to sell your own products? It will be easier since you know what do to grow your business. With your new skills, you can also become an online business consultant.
A lot of affiliate marketing training will encourage you to eventually develop your own product so you can sell it and keep 100% of the profits. As your business grow, you can get involved with affiliate marketers that will promote your product.
That's a great way to grow and monetize affiliate marketing. Keep in mind that you don't have to develop your own product. Let's just plant the seed here.
Many doors will open to you once you get confident with your knowledge. Sky is not the limit!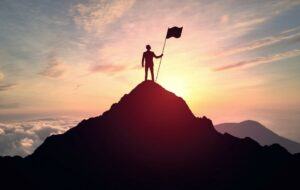 Cynthia