As you are getting started, you don't want to spend lots of money. Most of the traffic method imply that you have to invest money to bring potential costumers to your page.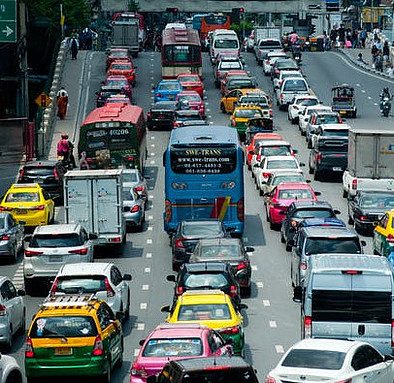 Of course, there is always the "Free" way of the "Highway", having to pay for ads to generate traffic to the product you are promoting.
*May contain affiliate links. Clicking on the affiliate links will most likely result in the same price you would pay elsewhere or you may get a special offer using those links.
To generate free traffic, the most efficient way is to build a website with content that provides valuable information in your niche, that respects SEO and let Google works its magic. The second top way to generate free traffic is build a YouTube channel.
You may want to read Top Words to Know: Online Business
How do You Start Getting Traffic With a Website?
First thing first, the best way to get started for free or without having to pay for adds, is to build your website. Sure, building a website is time-consuming but you get to improve your writing skills and your knowledge about your niche.
To build a website, you need to have a niche. Then, you want to provide valuable information to your future visitors. Answer questions people have for your niche, find products to review and products to promote.
As you are getting started, aim for products that you can get instant approval. When your website is in good shape, then you can join affiliate platforms that require them to visit your website and decide whether they want you to promote their products.
To have your website up and ready to get visitors, you want to have a minimum of 30 articles or posts. Make sure you are using keywords related to your niche so Google knows what your website is about and can get indexed and eventually ranked. Keywords are important as you write your articles, but don't make it an obsession. Your content has to be valuable.
*You are creating a LIVE website. You publish content every week and even if you have only 3 posts, it is possible that your website will get visitors. Don't wait until you have 30 articles to publish everthing at once and hope for traffic.
SEO rules have changed in 2020. Find keywords that have low competition. It will help you get ranked better. How do you know if your keywords have a lot of competition? In the tool you are using there is a Quoted Search Result giving you the number if other websites ranked in Google using the exact same keyword. Find keywords that have a QSR under 100 but over 20, so you have a chance to get traffic. You can try this tool here for free: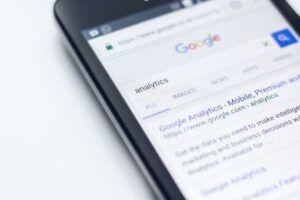 Once you have about 15 posts on your website, you are ready for the next step to get ready for traffic. You are ready to add Google analytics to your website and you get to see the magic of the world wide web happening. When you have valuable content, you will get organic traffic, you will get visitors.
You can ask people you know to go on your website and write comments on your posts. It will help to get your posts indexed in Google. You can also give answers to the comments so you show that you are present for your visitors.
That is the first way to get organic traffic to your promotions.
How to Get Organic Traffic Using Social Media?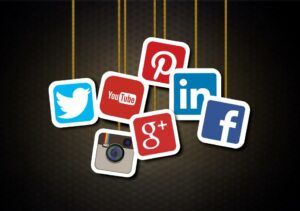 As you enter the online business world, you want to go where your potential visitors are. Where do people spend too much time? On social medias. You already know how to navigate on different social media platforms and you have multiple accounts, this will be easier.
On the other hand, if you are absent from the social media world, you will want to get into it. Creating accounts on social medias platforms is free.
You can read more on creating content for social media in a series of articles I wrote.
Pinterest
You don't feel like creating posts and interacting with people at first, you can use Pinterest. It is not yet a proper social media platform. It is more of a small search engine but it can drive traffic to what you have to pormote.
How do you use Pinterest for your online visibility? You simply create pins with all the pictures you have on your website. Create a free business account and claim your website. Everytime you create content with pictures, upload them on Pinterest. It will also help Google find your site and index your content faster.
Twitter
Are you a Twitter? You use it and like it, you can add your website to your profile and create more content related to your niche. You want to be following other people in your niche and Twitter will give you a follow back. You can grow your community by creating multiple Tweets every day and by interacting with people following you. Don't enjoy using Twitter? You don't have to.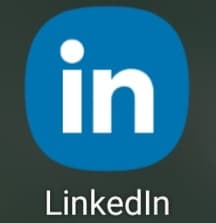 How about Linkedin? It's the Facebook for business people. You can create your account and put your website URL in your description. You can follow people you know, other business people and grow a community there. Keep it professional. Try to post there a few times a week, preferably every day.
Instagram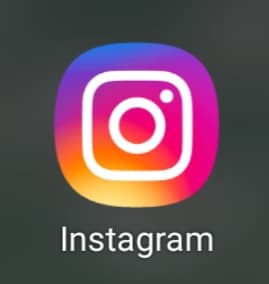 Using Instagram can be useful if you know how to create great picture and good hashtags to get people to see your posts. You can use Canva to create good-looking posts for your business account. Make a list of all the hashtags you can use that are relevant to your niche.
Again, consistency is your friend here, as you want to post at least once a day. Create stories showing the backstage of your online marketing business to get closer to your followers.
YouTube
Enjoy making videos? Lucky you, there are two platforms out there that will help you generate free traffic to you offers. The first one is, of course, YouTube. The first key to be liked and ranked in YouTube is to create 10 to 15 minutes long videos. Why? Because YouTube can advertise during your videos. When YouTube can display ads, you can get paid.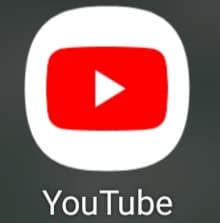 The second key of to create a minimum of 30 videos and posting them all at once. YouTube wants visitors to stay as long as possible to generate more revenue from ads. You have a lot of content, people might binge in your other videos.
Remember to use hashtags in your video description and put all the links to your affiliate products. When creating content for YouTube, people are mostly looking for "How to" videos. Try to include that in your title.
The third key to help you on YouTube is going Live. Yes, live events on YouTube are generating traffic to YouTube. You will be find more if you are willing to go live once in a while, especially if you have a high competition niche. You want to be seen and you want people to see you as an expert and that is one way to do it.
TikTok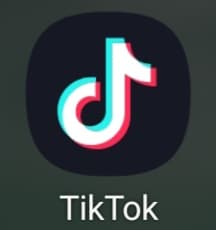 The second platform for videos is TikTok. Here, you can create short videos, between 15 to 60 seconds. Focus on your niche. You want to be viewed on TikTok you need to use strategy. It means that you want to be using music, filters, you want to add text in your videos.
As usual, give value to your videos. Be interesting. Make short videos, only 15 to 18 seconds so people view them in full and you get to be seen more with the algorithm. Again, post every day and use your bio to promote your affiliate offers.
Facebook
At last but certainly not least, we have Facebook. There are over two billion users on Facebook, so you can find people who could benefit from what you have to offer. You don't already have an account, create one. Then you want to create a business or a blog page. What it fun with that page is that you get stats on how many people clicked the links on your posts, how many people saw your posts, etc.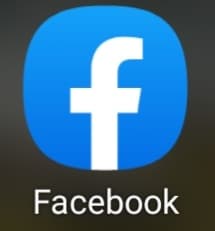 You want to use your page to promote value and sometime you put an offer. It is important that you offer more value than promotions. Write valuable content, share articles people may find interesting, write about your journey in your niche or the story of your friend and then promote your offer.
Keep in mind that you are on a social media platform and people are there to be social, not to buy so don't sell anything, get people to click telling them how they can benefit from your promotion.
Another way to use Facebook is to create a private group for your niche. This is where you can bring people with the same interest together and grow a big community. Facebook likes groups and as soon as you reach the magical 100 members, Facebook will be promoting your group to everyone who could be interested in your niche. People spend more time on Facebook when they are involved in group discussions. Facebook likes that.
Can You Get Organic Traffic With Your Email List?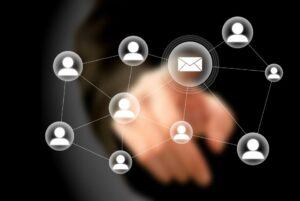 Yes, money can also be in the list and so can be traffic.
You can drive traffic to your website or your offer using an email list. In order to build an email list, you will have to create an opt-in page where people will subscribe to receive your emails.
You have to put that opt-in page somewhere so using email as a source of traffic won't come first. It will come later on when other sources of traffic are doing well.
As you start to get some interesting traffic on your website or on your social media pages, you will want to get your followers emails so you can reach them if your accounts ever get shut down. Let's face it, it's a possibility and then you loose everything.
To avoid starting from scratch again, you want to create something to give to your visitor and followers in exchange of their email address. Create a gift that will help them solve one of their problem related to your niche. Don't give all the details, just enough to help and just enough that they want to learn more from you.
To do that, you will need an autoresponder to create your emails and send them on schedule. Then you need to build a landing page or Opt-in page and a thank you page. Nowadays, more and more autoresponders have to option for building the pages you need to get subscribers.
Keep everything simple. You can give away your 5 best recipes to, I don't know, reduce inflammation, keto, vegan, weigh loss, it can be a report, a mini e-book a video, etc. Just keep in mind that it should take a maximum of two hours to create a maximum of 15 minutes to consume. If it's too long, people may not read or watch until the end, you know, because their are busy.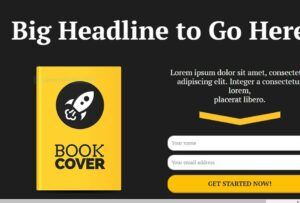 So you can put Opt-in pages on your website and you can put the link in your bio on different social media platform. On Facebook, you can pin it as an ad and it will stay at the top of your news feed.
I have heard a lot of internet marketers saying that you need to send one email to your list EVERY DAY. I don't like receiving so many emails from a company or an affiliate marketer. The good news is, you don't have to email your list every day. You can get started at once a week, or even at once every other week. I like once a week. Just pick a day and you email every week on that day.
You may like reading more on email marketing in this article I wrote.
Consistency is the Key
No matter which way you choose for your affiliate promotions to be discovered by others, you have to be consistent. You want to have a regular posting schedule.
I feel it is one of the hardest thing to do. To help you, pick one project only. I chose to start with the website. Then I got a Facebook page promoting my posts and other post related to affiliate marketing and online business.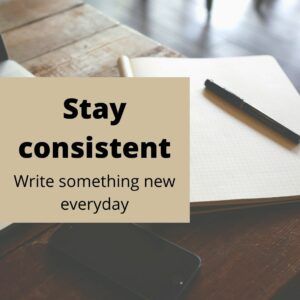 Once you get good, you can add another way of getting free traffic. Remember that you will have to create content and post every day. On Facebook, you want to be posting at least twice a day. Minimum once. Ideally you post three times a day on Facebook. It can become too much to do. To prevent that, you can do batches of content.
The beauty of having a business account on Facebook, is that you can schedule your posts, just like you can schedule your emails in your autoresponder. So you can spend an hour or two creating your post for the week to come. Then you can concentrate on creating content for your website or creating content for another platform.
You can schedule your Instagram posts  in your Facebook Business Suite in your account. But you can still create all your content for the week and post everyday around the same time. Same goes for TikTok. Create your content for the week, maybe 20 videos and post them 3 times a day.
The more valuable content you post, the more you will get noticed, the greater the chances that people are going to see your offer and click the link.
Maybe you are thinking that this is way too much to do. Maybe it is, maybe it is not. You can create a good connection with your followers and you will have quality in the people that subscribe to your email list. You can always take a shortcut and pay for ads. That is always an option.
In Conclusion
I wanted to give you the best ways to generate traffic to your website or to your offers. There are others, like writing answers on Yahoo! answers, getting in groups with the same interest on different platforms and answer to people's questions, you can find forums on the internet.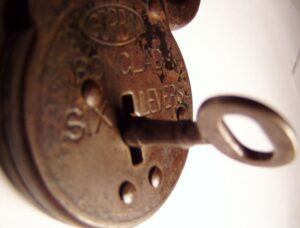 But in everything you want to do, consistency is the key to success. The more you create content for your website, the better you get. The more you create videos for YouTube or TikTok, the better you get. The more you create content for your social media accounts, the more you interact with people the better you get and the easier it gets.
One important thing, is that you can reuse and repost what you have created on social medias. New followers might not scroll down to the very beginning, the to first posts you posted on your page. That will ease your task. You won't need to create as much content as when you are starting.
If you need a tool to help you schedule all your social media posts, read this article about a great tool that will help you manage everything.
What tools will you be using? Which ones are you already using? Let me know in the comment section.
Cynthia