Yes. Depending on how you want to be promoting the products you are affiliated with, if you are building a website, you want to consider paying for hosting.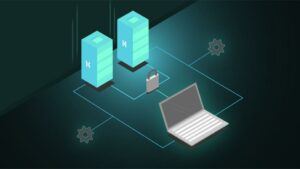 Why? Because it's like paying rent. You choose a website hosting company that has all the infrastructure to give you what you need and you pay for that service. Your website has to be somewhere. It doesn't magically appear on the internet and grows there.
Hosting companies have invested to store websites, servers, the space required to store the servers and keep them in a controlled environment. They make sure there is sufficient bandwidth for the servers to be functioning properly. Professionals are hired for the maintenance of the servers. And they also pay to update their equipment to offer the best experience to the clients.
*May contain affiliate links. Clicking on the affiliate links will most likely result in the same price you would pay elsewhere or you may get a special offer using those links.
What do you need?
Of course, different companies offer different options and functionalities for your website. Be careful when it comes to choosing one for your business. Some companies offer affordable options starting from a couple dollars per month, others are more expensive, over $10 per month and you wonder why. You have to dig to find what suits you best.
Here, keep in mind that your want to build a website for your affiliate marketing business. You may not already know what will be on your website, how big it will become, how much traffic it will get and if you will ever need site support.
The first thing to consider is how much space for your website the host is providing. Some free hosting solutions offer a couple gig. If you don't have money to get started, it could be a solution. As your business grow, you will want to move your website to a larger or unlimited space plan. Try for free here.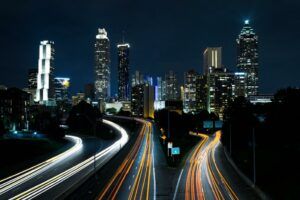 The second thing is the speed. Having in mind that you will want to make money from your website and that some users spend a few seconds on your page to decide if they are interested or not, you want to rely on fast servers. Bonus: if your website is fast, it gets better ranking with Google.
The third thing is the host reliability. You want your website up and running. Hosting companies usually have a guaranty to keep your website online so it rarely goes down. The connection has to be stable and strong. It is important to check the reviews and see if the other people using their platform are mostly satisfied.
The fourth thing to consider is how protected your website is from cyber attacks. Even if it's not the first that comes to mind when building your online business, you have to consider that everything you put online can be attacked. Make sure the hosting platform you choose provide you with good security for your website, maybe even a back up.
The fifth thing is website support. You might think that you won't need site support, but it's technology. There can always be a glitch and when if it happens, you want to be able to reach someone who will help you fix it. Again, some companies are better than others when it comes to customer support.
What about free hosting?
Let me get tell you this: if you want to build your future online, if you want to make money from your affiliate marketing business you need to PAY for hosting.
In the case someone is making a website just for fun or a personal website with no intent to make money from it go with the free web hosting.
There are limits to what free hosting can offer. You won't be able to do whatever you want with your website. You might not have a wide variety of choices regarding what your website will look like. There will be limits to the amount of picture, files, videos, apps, etc that you will be able to add to your website.
When you want to build an online presence, you don't want to have limitations. You want to be able to manage your website to make it your own brand. You are building a business, you are building your brand. The bonus with paid hosting is that you can have your own domain. You can then redirect people to your domain email that could be provided by your host.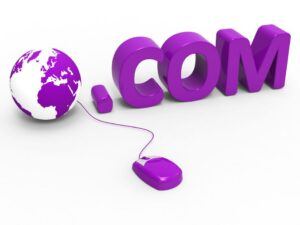 With free hosting you don't get to choose your own domain. You'll end up with a long URL for your website that could be shortened to a dot com if you just invested a few dollars per month. Tell me, which one is more attractive: yourbrand.com OR yourbrand.usingfreehosting.com?
When going for a free hosting platform, there might be some features and add-ons you don't want to see on your site. It may end up making your website look less professional. Imagine a website where there are ad banners on every page that aren't related to your niche. That's bad, especially since you want to be an affiliate marketer!
Keep in mind that free hosting is free for a reason. You will never have the same benefits than someone who pays for hosting. Free also means that you're never really the owner of your website. You are at the mercy of the host. If they shut down, you might have to start from scratch again. If there is a problem with your website, you might not be able to get technical support. These are crucial for a business.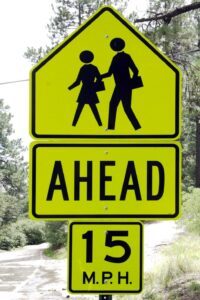 Now, just keep in mind that free hosing has it's limit. If your host provided doesn't offer enough bandwidth, that means your website will get slower as you make it bigger. How do you like having to wait for a page to load? I bet you are more likely to click on another website to get the information or buy the product you need.
Lastly, free might never be totally free since there could be upsells or upgrade you need to buy in order to access some functionalities for your website.
Which one do you choose?
The choice is up to you. Do your research. See where you think you could get the most value for your dollars. Don't skip any step when deciding where you will put your website. It's your business. It's your future. Make a wise decision.
Think about what you may need in a few months regarding your website. How big do you think it will grow? How safe do you want it to be?
If you don't even know how to get started, how to build a website, where to go, I invite you to read this here.
Anyone who wants to secure their website should opt for a paid hosting platform. Then you know your work is protected, even if it's just for fun, some plans start at $3 per month. That is really affordable.
Be careful, read all the details when it comes to your online business. Some hosting plan don't come with an SSL certificate and guess what? Google prefers website with that feature. Has it ever happens to you that you try to go on a website and there is a pop-up window saying that the SSL certificate is expired and you are at risk navigating on that website? How professional does it look?
Keep in mind that for affiliate business, you won't need all the extras that people selling their own products will need. So you won't have to pay big bucks every month for that. Consider you website to grow to a mid-sized business to make sure you have enough space for all the valuable things you will put there.
Are you going to need more websites? Maybe you will create other website in other niches. Check with your web hosting site how much more it will cost you to add those websites.
If you feel you need training to make your online business work, you can read this here or you can join for free here.
Let's Get Started!
Cynthia