So now, you know the basics of what being an affiliate is and what it takes to get started. If you don't have my checklist, grab it here.
Let me ask you this: Are you ready to commit to your online success? Are you ready to make the effort to build a brand? How many hours per week are you going to invest in the process? Are you going to put in the work you need to achieve your goals? Do you believe you can build a sustainable online business in 30 minutes a day? Where do you plan on learning everything you need to know to get started?
*May contain affiliate links. Clicking on the affiliate links will most likely result in the same price you would pay elsewhere or you may get a special offer using those links.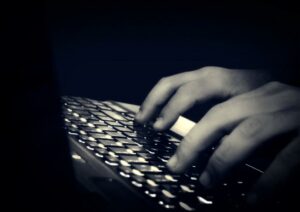 Keep in mind that you cannot skip any step when you are building success. The problem is that we see a lot of people claiming that you can easily make $1000 per day, spending 30 to 60 minutes a day working on their business. In fact, is it not so simple and frankly, I wonder if those who claim that remember how they get started.
Often, when never hear about how to get stated, we only hear about the end result and how great their life is. What they show us is the potential. The money making machine. They dare call it PASSIVE INCOME!! A real passive income is when your money works for you, not when you work for money.
I have spent so much time working on my online goals by now. It is never passive. You have to be active. You have to be proactive. Write content, build a website, build an e-mail list, pay for ads, etc. It can often become a full time job. It doesn't have to. You get to decide how many hours of your time per week you invest in your business.
Depending on how much time you are willing to put in your affiliate business, success will find you sooner or later. Someone who spends all his time building money online will achieve his goals faster than someone who spend 30 minutes a day doing it.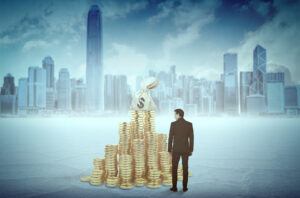 Refrain from wanting instant gratification. You want to build something that will bring you a lifetime of income. Take your time. Build it right. It doesn't have to be perfect, it has to be good enough for yourself and other people you care about. Then think about what other people need and see how you can help them with that.
It is very easy to get overwhelmed, to get overexcited. You want everything to be done for yesterday. Once you find your niche, you start searching for the best affiliate programs, suddenly you realize that you don't know anything about online business or online marketing, website hosting, opt-in pages, you start to panic! Oh..my..God.
Keep your head cold. Stay away from all the claims about making money fast, making money easily, creating a passive income ( for an affiliate business, it is partially passive when you get traffic and start to have some sales), etc.
I got you covered.
The best way to get started is a step by step program that will show you everything you know to build your business the smart way. You won't put the cart in from of the horse. Try this program for free here.
Let's Get Started!
Cynthia