You chose to become an affiliate? Awesome!
You've been told you need an Opt-in page, a Landing page or a one page website to start your email list and you don't know how to begin?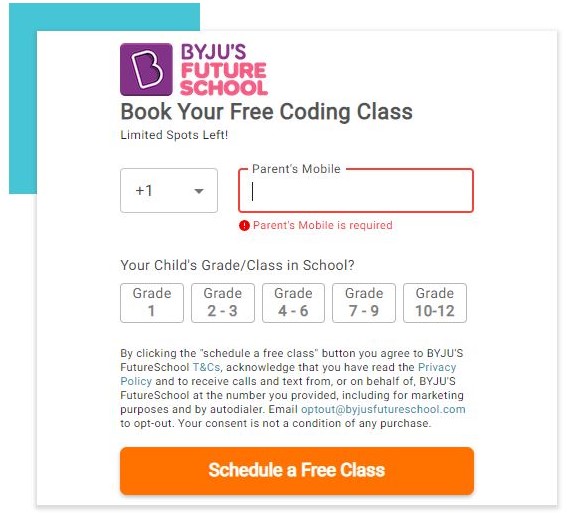 Getting started can be overwhelming. The first question you want to ask yourself is: what is the purpose of the landing page?
That will help you determine the type of page you are going to use. It will also help you determine if you need to build a complete funnel.
I wrote an article about funnels. You can read it here.
Do you want to collect email addresses? Do you want to create a funnel to sell an ebook? Are you collecting email addresses or phone numbers to book a call?
The easiest purpose of a landing page is to capture email addresses to grow your email list so you can start earning money with email marketing.
*May contain affiliate links. Clicking on the affiliate links will most likely result in the same price you would pay elsewhere or you may get a special offer using those links.*
Let's dive into the Landing Page world!
What is a Landing Page?
It's the place people end up on when they click on your post/ad. It's the page they Land on.
This is why a lot of training programs for affiliates talk about the one page website or a one pager. It's all the same thing.
It's usually a simple page where people have to put in their email addresses to get access to a gift that was promised in the post/ad they clicked on.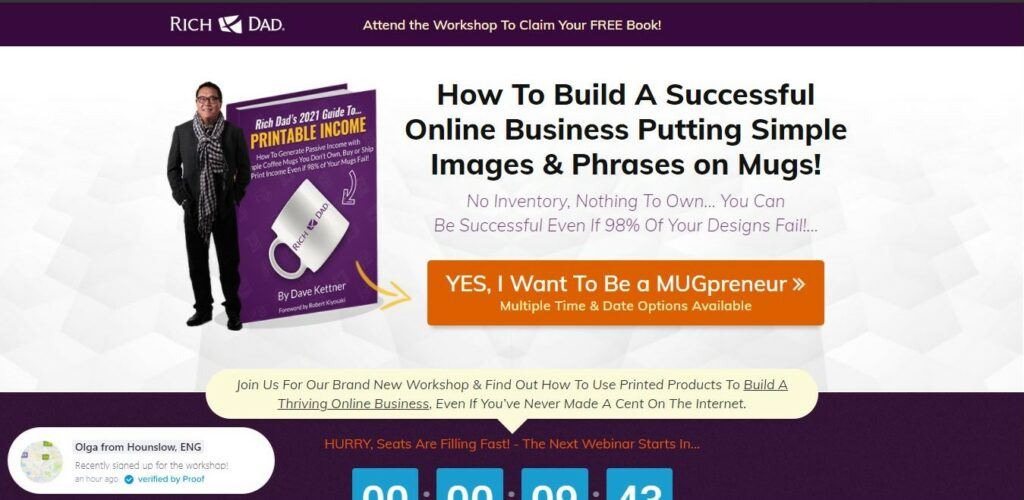 This is how you get started with your email list.
I wrote an article on email marketing. You can read it here.
Landing pages are simple. You want to reduce distractions so people only have two things to do: write their email address in the form and click on the big button to get their freebie.
Do You Need a Landing Page/Opt-in Page?
Unless you are writing articles or creating YouTube videos to sell your OWN product, you need an opt-in page or a landing page to get your online business going.
The reason why you don't need a landing page if you sell your own product is that people will automatically decide if they want to receive your newsletter once they buy from you.
Your email list will grow from there. But still…the bigger the list, the bigger the chances to earn money from it.
The purpose of a landing page is to capture email addresses. You can create multiple landing pages, one page per product you promote.
Yes, you need a landing page, unless you don't want to create an email list and prefer to rely on organic traffic from Google or Youtube.
An email list is a valuable asset for your online business.
It all comes to creating an email list. I wrote an article about that. You can read it here.
Where Can You Create a Landing Page?
There is so much softwares available, it's crazy!
How do you choose the right one for you? Try them.
You want something simple and easy to use, so you don't have to spend countless hours learning how it works.
You want something that integrates with your autoresponder. Oh! Wait, I have good news for you.
Most autoresponders have the option of creating an opt-in page. They have a landing page builder integrated with their autoresponder.
And a few of them offer a free version until you reach 500 subscribers, like AWeber.
I warn you about MailChimp: yes it offers a free version up to 2,000 subscribers BUT they are NOT affiliate marketers friendly.
MailChimp is good when you promote your own offers. I know many big companies in my area that use MailChimp to send their newsletters and they have their own products on their website they promote.
Just be careful if you want to use that autoresponder.
This is why I suggest AWeber. You can read my review here. I use it. It's simple and you can create landing pages using templates they have.
Know that you don't have to spend big bucks with ClickFunnels to get started. There are many free options available to help you get started.
There are other software that can help you build your landing page, like Autopilot Funnels. I wrote a review about it here. Quick note, it seems to be working only with ClickBank offers…
If you have a website, there are good chances that you can find plugins to create landing pages and integrate them on your website.
Again, since the goal is to grow your email list, you can use the page builder included with the autoresponder of your choice.
Not all autoresponders have a page builder to capture email addresses.
And not all autoresponders have a free version. Most have a free trial period. Make sure you know what you enroll in.
AWeber doesn't ask for a credit card to get started.
That's another reason why I recommend it.
Ok, now, let's go to Facebook!
Why Do You Need a Landing Page for Your Facebook ads?
You can't use your affiliate link directly in the ad. That's why you want a landing page to capture people's email addresses and THEN send them emails promoting some products with your affiliate links.
Don't use your affiliate links directly in the Facebook ad you create. Your ad won't be approved.
Plus your ad account could get flagged and it could be harder to get your ads approved.
Keep in mind that Facebook wants their users to STAY on the platform. Facebook isn't a fan of affiliate links, you know, because of spammers and scammers.
You need to be as clean as possible. You may want to consider buying a domain name to customize your landing page url, so it looks more professional and more trustworthy.
In Conclusion
The landing page/Opt-in page is the first step to your funnel.
It is where you will be able to get people's email addresses in exchange for a digital gift, a freebie.
It is now easy to learn how to build one. All the builders have their training on how to use it.
Once you have created your landing page, the next question is: where do you put it?
Cynthia